Benez Music Set For Street Carnival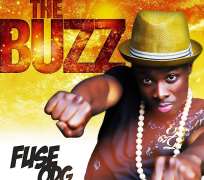 With the yuletide season around, one of Nigeria's music promoter, Benez Music is set to embark on a street carnival in Benin, Edo state. The Benez Music Street Carnival 2012 will parades notable Nigerian music stars like 2face Idibia, Terry G among several others and it going to be free.
The street carnival 2012 will also showcase other talents on Benez music label, the likes of Fuse ODG, Punicha, and Manfesto. The event is scheduled to hold across four (4) local government areas: Oredo, Ikpoba-Okha, Egor and Ovia South-East.
The itinerary is as follows: December 24: G.R.A., Benin City, December 26 (Boxing Day): Sapele Road, December 28: Evbuotubu, December 30: Ramat Park, December 31: (Bukka X), Siluko Road, Igue Night (The Bini Annual Festival), and on February 14, 2013: Oluku (Between UNIBEN & COLBEN).
Other side attractions for the street carnival include prize presentations to best three up-coming artistes who will be given a record deal and a 2-year free production. In addition, ten aspiring ten (10) will get the chance to be mentored intensively within a period of twelve (12) weeks. These are basically part of the organizer's strategy to add significantly to the lives and careers of young people in the state.
Speaking on the event, Kilo One, the CEO of Benez music revealed "Without an iota of doubt, this event is undeniably the first of its kind in this part of the country. To that end, it is guaranteed not only to push your products further in to the limelight, but will certainly strengthen your brand equity. Very importantly, it is equally an opportunity to break your CSR frontiers.
In the light of the apparent advantage your organisation stands to benefit by virtue of being the official sponsor of this innovative carnival, we hereby humbly use this medium to solicit corporate sponsorship from your organisation. It is our deep-seated conviction that your organisation and brand will climb up far higher on the 'competition ladder'.
Benez Music International, an organisation specialised in entertainment and comprehensive event management services key into the apparent loss of self-worth and other negative influences that plague Nigerian especially the youths of Benin to make those who have chosen music as a career live a worthwhile life.
Benez Music International has deemed it paramount and timely to organise a carnival-styled event aimed at re-awakening the spirit of self-pride in – and sparking optimism – in our teeming youth.
Artistes on Benez music includes, Fuse ODG who is known for his azonto dance, which has become the rave, particularly in Nigeria and the West Africa sub-region at large. He has performed with his group both in Africa and Europe.
Kilo One, one of Nigeria's most talented Artistes, Kilo One has shared stage with stars like the V.I.P., Bracket, WizBoy, Sleazy E, Franchise and a host of others. He has a household name in Europe and Nigeria.
Punicha currently has a single pervading the airwaves, titled 'Na You'. He just added a new single called 'WINE IT'' featuring Manize. He was one of the top artistes that graced Governor Adams Oshiomhole's campaign and inauguration train.
Manfesto is a Benin-born Nigerian artiste based in Europe. In 2011, he emerged The Best Nigerian Artiste In Diaspora (Benin-born) at the South-South Music Awards, SSMA.
Details of this event can be found on http://www.benezmusic.com/" Kilo One Revealed.