Holistic GP says "You CAN Treat Diabetes, Hypertension, High Cholesterol Without Medication!"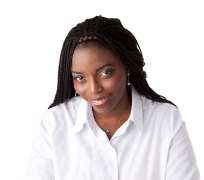 Dr Kem Thompson is a GP, Author and Speaker based in North London. Qualified as a doctor since 1997, she has a unique and most refreshing approach to patient care and treatment of disease: she says her favourite 'treatment' in the world is A Healthy Lifestyle.
She therefore bases her patient consultations on principles that enable her identify the root cause of symptoms, rather than just dealing with conditions on a superficial level, treating symptoms only.
"Your body comes fully equipped to sustain and treat itself once it is daily provided with the right tools to do so.", says the London-based General Practitioner (GP). "It has several 'auto-repair' mechanisms in place to fix any damage done to it through unhealthy, disease-causing lifestyle habits."
Someone has suggested that Dr Kem is a 'drug-free GP'. To this, Dr Kem says "Your body was NOT designed to run on drugs for the long term. Don't get me wrong, there is a place for pharmaceutical drugs, but that place is NOT on a 'for life' basis. Such drugs are useful in emergencies, for short term control of certain symptoms. They do not treat disease from the root cause. Only your body can do this, but you've got to provide your body with every tool it needs to do the job."
This is what a Healthy Lifestyle is all about.

Dr Kem says a Healthy Lifestyle is her favourite 'treatment' method because
a) It gets right down to the root cause of disease and starts to reverse things from there.
b) It provides lasting solutions to health challenges
c) It's guaranteed to be free from side effects

To this end she set up a Private General Practice Clinic, called, not surprisingly, The Healthy Lifestyle Clinic (HLC) in North London.
"In my practice I work with patients to get to the bottom of the symptoms they present with then teach them how to correct it". She is able to work with patients to change their lifestyle behaviours because she is also a qualified Performance Coach, having obtained a diploma in the field in 2004.
When patients follow the agreed action plan, they discover that their need for medication decreases and in a lot of cases their doctors are able to stop the medication all together.
As Dr Kem puts it, "Ignorance is not bliss! It leads to disease and dependence on drugs which have their own attendant side effects! A Healthy Lifestyle leads to life, health and freedom from side effects. And as a wise man has said, 'health is the first wealth there is'."
For more information and to receive a FREE copy of Dr Kem's book titled '10 Big Lies That Are Keeping You Sick, Fat & Tired All The Time!', visit www.healthylifestyleclinic.co.uk
Broadcast by Theodoraibekwepr
www.theodoraibekwepr.com