Revolution Is Imminent, Says Buhari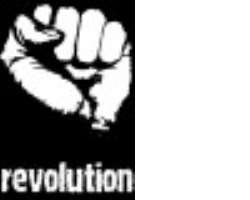 By Suleiman Bisalla and Muideen Olaniyi
Federal Government's shoddy handling of the electoral reform process may push Nigerians to adopt revolution as a means of getting what they want, two times Presidential candidate of All Nigeria Peoples Party (ANPP), General Muhammadu Buhari (rtd) said yesterday in Abuja.
General Buhari said this during the public presentation and inaugural meeting of Coalition of Democrats for Electoral Reforms (CODER), a body assembled by former governor of Lagos State, Asiwaju Bola Ahmed Tinubu.
Speaking through a member of The Buhari Campaign Organisation (TBO), Engr. Buba Galadima, Buhari expressed his commitment to work and die in the interest of what was best for the country.
"The way things are going, we are not likely to get Electoral Reforms of our dream and it seems our government is pushing the country to the level of revolution. This ought to be an eye-opener to our rulers that Nigerians seem to be prepared not to take anything from them again," he said,
The General told Nigerians that they had no other country but Nigeria, that they must possess the will to fight injustice.
The Chairman of the occasion, Alhaji Abubakar Iro DanMusa said CODER was formed to devise appropriate institutional, lawful and democratic means to educate Nigerians on the desirability of an acceptable electoral system based on Justice Muhammad Lawal Uwais electoral reform recommendations.
Speaking on the private draft bills by CODER on Electoral Reforms, the Chairman of the group's Technical Committee and former governor of Edo State, Chief John Oyegun said the bills which were presented at the occasion were anchored on Uwais Committee report with slight differences because of practical experiences garnered from politicians.
The two former Speakers of the House of Representatives who spoke at the occasion, Ghali Umar Na'aba and Aminu Bello Masari said the organisation would work hard to get the bills passed in the National Assembly.
Chief Audu Ogbeh, Senator Ben Obi and the Deputy Governor of Bauchi State among others who also spoke at the occasion stressed the need to ensure that people's votes counted at every election and that mandate was given to the right person.
The facilitator of the forum, Senator Tinubu who also described the campaign for a durable Electoral Reforms in Nigeria as an uphill task added that it was an internal struggle for liberation.
|
Article source