OUR RACE TO LEARN TO RUN BEFORE WE CAN WALK!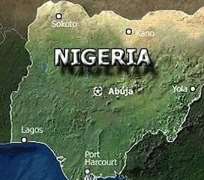 Nigerians are an impatient lot.
Any argument for or against our harried disposition cannot ignore the fact most of Nigeria's woes have irrefutable links to the hastily clobbered policies that receive even worse slap-dashed implementation. Our cultivated desires to enjoy future results with an urgency of now remain an attitudinal problem with far-reaching consequences. Compared to other climes, our clocks appear to run on a faster time scale! Consider this.
Nigeria's amalgamation into one nation was rushed as implicit in "the mistake of 1914" declaration of the late Sir Ahmadu Bello, the Sardauna of Sokoto and former Prime Minister of the Northern Region.
Our independence from the colonialists was rushed – even when evidence abound of the lack of proper structures to sustain the emergent nation.
Our constitutions were hurriedly put together to satisfy some immediate socio-political niceties – whereas fundamental sovereign issues that required deep resourcefulness are papered over and continue to dog us year in, year out.
Most of Nigeria's infrastructure are hurriedly designed, and deployed for immediate relief as against an integral socio-economic piece of nation building – you don't construct a road because of a pending second term run or so that dignitaries can access the burial rites venue of a departed family member.
Religious places of worship are filled beyond capacities with "worshippers" in search of miracles that will instantly transform their situations or lives - Charlatans are quick to oblige them with all hue of miracles, snake-oil and all.
Our economic policies are mostly rushed knee-jerk attempts to suppress maturing ills of past administrative indiscretions –a kind of carry-over baggage to the incoming administration.
And when victims of reprehensible negligence rise in violent insurgency, we hurriedly apply a fleeting "settlement" balm rather than address the open sores of injustice that can be witnessed from space.
Pushing our leaders at breakneck speed to right the wrong of past administrations appears to achieve the opposite result. More blunders! In the past administration, late President Umaru Yar'Adua was labeled "Baba-Go-Slow" for his perceived slow tempo at conjuring instant solutions to ameliorate the country's recalcitrant troubles. While the many critics of the Goodluck administration are yet to find an appropriate label for his administrative alacrity or lack thereof, the swell of self-imposed deadlines may just provide them with the ammunition.
For sure, there is far more information available to Pres. Goodluck Jonathan (compared to mere followers) enough to fire up his imaginings of his own metamorphosis from the "most criticized president in the whole world" to "the most celebrated Nigerian Leader" by 2015. This magnanimous invitation for history to jettison the present and record a futuristic performance, appear to find its headwaters in ongoing infrastructure/civil works projects that may come on-stream in the coming year to boost social amenities, especially in areas of Power supply, water supply, agriculture and roads, or rail transportation.
However, many burning questions remain. Can decades of institutionalized corruption be eradicated within such a modest time frame? What about the lackadaisical attitude to work which tiresome civil servants have adopted as their guidebook to public service? Is it plausible that the multitude of 'collect-mobilization-run-away' contractors will somewhat inexplicably undergo a 'Jonatransformation' into selfless and efficient executors of government projects? Can nationwide security improve without a modern, equipped and well-trained police, purged of its recalcitrant corrupt practices?
Asking Nigerians to look forward to a miraculous transformation of their lives as early as 2013, (barely 15 months) appear preposterous, even for the most incurable optimist - and here's why. Nigerians possess far-reaching knowledge of progressive-human-development globally that when juxtaposed with their nation's squandered opportunities, ensure a perpetual state of hurriedness. Whatever innate patience Nigerians possess till now, has been gobbled up by years of ceaseless failure of government to deliver on its promises, and steep erosion of socio-cultural values. This void, which is now filled with an abundance of skepticism, anger and utter distrust of government promises, will take more than a few sprinkles of infrastructural improvements to assuage.
From supplanting the Boko Haram challenge (June 2012), to realization of his campaign promises by 2013 – an ample two years plus before the end of his first term in 2015, the presidency of Goodluck Jonathan appears to have fallen into the quandary of setting unnecessary and outlandish self-imposed deadlines, to satisfy the citizenry yearning for quick tangible results. Even, in more predictive climes, self-imposed deadlines can be a perilous political path for leaders as millions of lives, hopes, dreams and aspirations can easily rest on declared goals.
Maybe the art of governance with the impatient psyche of Nigerians in mind should be a requisite course for aspiring leaders at the National Institute for Policy and Strategic Studies (NIPSS). For now, Dr Reuben Abati – the president's spokesman, can do more to share such effusive optimism with Nigerians to enrich the social contract of a shared vision with their leadership, and less on Aso Villa cassava-bread menu.
Written By Emma Adoghe.

Disclaimer:

"The views expressed in this article are the sole responsibility of the author and do not necessarily reflect those of The Nigerian Voice. The contents of this article are of sole responsibility of the author(s). The Nigerian Voice will not be responsible or liable for any inaccurate or incorrect statements contained in this article."

© thewillnigeria.com

.
Articles by thewillnigeria.com
Feature Article