2015: STAND UP FOR YOUR RIGHT APGA SA CHAPTER TELLS NDIGBO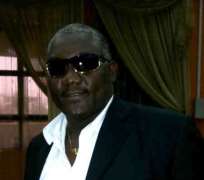 The chairman of APGA South Africa Chapter, Engr. Henry Onyekumnaru has called on all All Progressive Grand Alliance members to stand up now and take what rightly belongs to them.
Speaking with newsmen at their Durban branch, he described the call of a group in Anambra State on President Goodluck Jonathan to run for the number one position in 2015 as a wishful thinking which cannot be achieved without proper consultation with the entire Ndigbo.
According to him, "the Igbo people and especially the youth will not sit back and watch their right being sold by elders who do not mean well for their entire populace but for their personal gains. The future belongs to the youth and the youth will decide their future". He also called on youths both in Nigeria and Diaspora, especially from eastern Nigeria to prepare their selves for the inevitable change underway in Nigeria political landscape by enrolling in All Progressive Grand Alliance to actualise this reality.
The APGA Chieftain in South Africa also cautioned the Elders who make such pronouncements to think before they say. In his statement, he urged Ndigbo to ignore the likes of "Ifeajuna" in their mist that do nothing but sell the right of their people for personal enrichment. Ndigbo have been clamouring for a president of Igbo extraction and there is no reason why they cannot take this opportunity which has come to them.

Speaking on the issue of Igbo Presidency, the APGA SA members in a statement signed by the Deputy Chairman, Comrade Collins Ekeke, the general Secretary Comrade Chidozie Ejimmadu, Chairman of the Board of Trustee, Chief Smart Okeugiri and Chairman disciplinary committee, Comrade Ifeanyi during their monthly briefing urged the APGA national Chairman to go ahead and present an Igbo Presidential candidate come 2015.
APGA SA Chapter also thanked his Excellency Governor Rochas Okorocha for his foresight and vision in constituting Committee 21 who was tasked with the role of finding a credible Igbo candidate that will cut across all political parties in Nigeria. APGA SA Chapter welcomed the decision of the committee 21 chairman Senator Annie Okonkwo to join APGA and pledged to work closely with him to ensure that when one candidate is chosen, the candidate will be accepted by all Ndigbo. The group urge Ndigbo to embrace this platform which will see to the realization of the dream and long agitation of Ndigbo.
APGA SA Chapter further expressed their unequivocal support for the National Chairman of APGA Chief Sir Victor Umeh and the General Secretary Alhaji Shinkafi, the National Working Committee and all State Chairmen for their resilience and ability to tell the electorate the truth as it is clear that without criticism proper democracy cannot be practiced. Calling all aggrieved parties in APGA to device proper channels to air their views with the aim of achieving the party manifesto and not heed to the divide and rule tactics of PDP which they are sowing in APGA in order to distract the party. APGA's adherence to liberal democracy as a political value is very crucial to acquiring other states in Nigeria and producing the next president of Nigeria.
Politics