Jonathan Cuts Federal Government's Overhead Ahead Of Labour Strike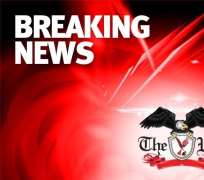 SAN FRANCISCO, January 07, (THEWILL) – President Goodluck Ebele Jonathan Saturday slashed the basic salaries of all political office holders in the Executive Arm of government by 25% while assuring of cuts in others areas, including government travels, and the scrapping of government departments with duplicating functions.
In a national broadcast ahead of the proposed strike of the nation's workers' unions, Jonathan said he welcomes the protests against the removal of subsidy on petrol, but pled for understanding and sacrifice from everyone in order to save the nation's economy from collapse.
"Since the announcement, there have been mixed reactions to the policy. Let me seize this opportunity to assure all Nigerians that I feel the pain that you all feel. I personally feel pained to see the sharp increase in transport fares and the prices of goods and services. I share the anguish of all persons who had travelled out of their stations, who had to pay more on the return leg of their journeys.
"If I were not here to lead the process of national renewal, if I were in your shoes at this moment, I probably would have reacted in the same manner as some of our compatriots, or hold the same critical views about government… My fellow Nigerians, the truth is … either we deregulate and survive economically, or we continue with a subsidy regime that will continue to undermine our economy and potential for growth, and face serious consequences," Jonathan said.
Highlights of speech are:
· 25% cut in basic salaries of political office holders in the Executive Arm.
· Scrapping of agencies and departments with overlapping functions as recommended by a soon to be presented review report.
· All Ministries, Departments and Agencies (MDAs) must cut overhead expenses immediately.
· Funds saved from subsidy removal must be spent prudently on national infrastructure, power supply, transportation, irrigation and agriculture, education, healthcare, and other social services.
· MDAs directed to embark on immediate projects designed to cushion effects of subsidy removal.
· Launch robust mass transit intervention programme on Sunday, January 08, 2011, to cut cost of transportation nationwide.
· Government to keep incentives in place for as long as it takes.
· Ordered the mobilization of contractors for full rehabilitation of the Port Harcourt –Maiduguri Railway Line and the completion of the Lagos-Kano Railway Line.
· Directed the immediate commencement of a Public Works programme that will engage the services of about 10, 000 youths in every state of the Federation and the Federal Capital Territory, thus creating 370, 000 jobs.
· The Jonathan administration to aggressively pursue implement programme.
Politics