BIRTHDAY CELEBRATION: LONDON SOCIALITE,SATI RAHMON LAVISHED MONEY AND GIFTS ON TOP ACTRESS FUNKE ADESIYAN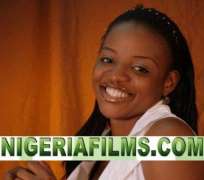 One tale or the other has been swirling around the affair between London socialite Sati Rahmon and Funke Adesiyan since both of them started stepping out as a couple. Though both of them have not openly said they are lovers, it is an open secret that they are in a serious relationship.
Funke was said to have assembled her friends and female contemporaries in Nollywood on Saturday 17 March 2012 to celebrate her birthday bash.
We learnt the radiant thespian's celebration was made possible by her lover, Sati Rahmon.
According to source, the billionaire spent millions of naira in making sure that the apple of his eyes have a good celebration.
Guests were feted to lavish entertainment.
There was free flow of assorted drinks and variety of delicacies.
Close sources revealed that with the way things are going,Sati Rahmon might want to marry the sultry actress.
More on this later
click the link below to go to...
click the link below to go to...
STAR ACTRESS FUNKE ADESIYAN,SATI RAHMAN IN QUITE ROMANCE.
Nollywood At Large