December 26, 2017

| Kenya
Experience at Kwale shows that Kenya needs both the council of Presidents and council of Governors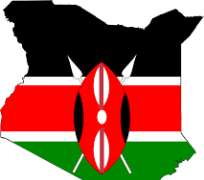 I am writing this article from the campus of Diani Reef Hotel, Kwale County, this is where the Forty Seven County Governors of Kenya have convened to make an election that aims at electing a new chair-person of the council of governors. It is all pomp and glory in full blossom of peace and national unity, every Kenyan here is alive to the charm in the traditional dance by the Mijikenda traditional dancers, every-one has her neck high and proud, as the diversity inherent in the populations attending the population is only consumed away in the overt ego of each of us being proud of seeing his or her governor without any tincture of tribal animosity unto the person next that would have been observed in an exercise of presidential elections.
The basic observation is that an institution of the Governor is the most successful political institution in Kenya, given its devolutionary and consequential capacity to achieve political objectives of inclusivity, equality, sovereignty of the people, solid statehood and united but not divisive nationalism. It is indubitable that devolution is currently the highest positive stage of democratic civilization and political socialization in Kenya. Election of the office bearers of the council of Governors is part of Kenya's devolved governance. This type of election is only among the council of governors which takes place after two or three years, it involves nothing to extent of complicated electioneering other than just the Forty Seven governors of Kenya only come together to elect their chairperson, the treasury, the secretary and other officers of the council. This blissful experience of devolution of local governance is a fact enough to encourage the people of Kenya to evolve and amend their constitution a step higher to the level of devolving the executive.
This is a lesson enough to help Kenya overcome tribalism that threatens to send Kenya into a fit of tribal cleansing, massacre and genocide every time Presidential elections are carried out. Current history of politics in Kenya shows that the worst moment for every Kenyan man and woman is that particular moment in which a Kenyan sees a man from a different tribe being elected to the office of the President of the republic of Kenya, Such feelings are again and usually worsened when a rumor breaks out perpetrating a suspicion about fidelity, credibility, fairness and reliability of the Presidential election results. All these amount to no other hypothesis nor logical deduction or even induction but an argument that this is only an overtone of the consolidated out-comes of strong feelings of inter tribal distrust and failed nationalism. And thus, it is true to premise that if we don't change the Constitutional of Kenya to be more inclusive in regard to its politics of the executive then we are only fattening Kenya for slaughter-preparing Kenya for violence due to electing the President.
After saying all, it only boils down to one conclusion that the constitutional solution is the best, but only the best if based on the honest diagnosis of Kenya's political problem, the problem of tribal distrust and tribal narcissism emanating from political emotions that accompany election of the President. This is the problem that has caused persistent political culture of exclusive politics described by Francis Fukuyama in the Political Order and Political Decay as political patrimonialism. In a way to overcome this challenge, Kenya can borrow the idea of council of Presidents discussed by Misra and Asirvatham in their book Political theory. Like some Countries in the Nordic Europe, the old seven provinces of Central, Western, Coast, Nairobi, Nyanza, Eastern, and North Eastern can be empowered through change in the constitution to elect their own regional Presidents, then this regional presidents will have a council of presidents that will elects its chairman, treasury, secretary and other officers of the council. All executive decisions must be arrived at as a consensus among the seven Presidents that form the council. Such a constitutional mechanism will help Kenya and most of the countries of Africa to overcome most of political vices like electoral fraud, individual struggle to be a life-president, secession movement, national resistance movements, violent revolutions and demonstrations, corruption, tribalism, coups and other evils and wiles that thrive on political patrimonialism.