The Boy In Purple Socks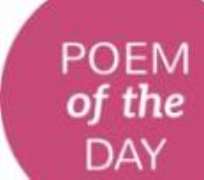 The boy in purple socks,
His favourite things are rocks
He said he has a fracture
And he really loves nature
His best colour is purple
And his pet is a turtle
His best friend is Edward Smart
Because he is very smart.
The boy in purple socks,
His best game is Blocks.
He has water guns
And a robot that runs
He is slow and steady
Because he is always ready
He sleepwalks every night
But he knows he is alright.
Henry Okechukwu Oduenyi (Jrn) is a Primary School Pupil of Hillside School Gwarinpa - Abuja
Ogbonna Onovo | 12/15/2017 8:23:00 PM Incredible! We have another Yeats in the making! The rhythm and d rhyme are in consonance, the concept and presentation superb! Congrats my young poet, d sky is ur limit!