Leon Remnant Premieres 'Walk With Me' Video Ft. Propane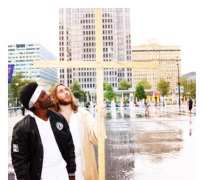 Leon decided to shoot a video for one of his hottest freestyle Walk With Me featuring Propane off his recent mixtape Journey Mercy.
This video explains how Christians should walk in faith with Jesus in any situation.
Leon promised to release more visuals to his fans and is currently back in the studio working on a new project.
Fystee productions directed the video shot on location in Philadelphia USA.
YOUTUBE LINK

CONNECT WITH LEON REMNANT
Twitter: @YaRemnant
Instagram: @Leon_Remnant
unchuabriol | 10/31/2016 6:45:00 AM Definitely trading is the answer to my financial needs. Been trading for a few months now and I'm earning well. If you are interested in learning how to trade, google Superior Trading System.