Music: Tsun Sani - Izik Aga (@izik_aga)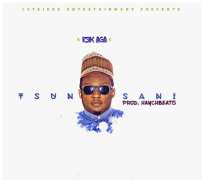 Isaac Dauda also known as IZIK AGA is a dynamic and seasoned rapper, He hails from Diko, Niger state, Nigeria but currently resides in Abuja.
A graduate of Quantity Survey from FUT Minna, He has worked on several
features with top notch artist like Haychbeatz, J.Clone, Emmykokz, Silas Solomon, Tex and many more.
Influenced by the likes of Eminem, Kanye West, Big Sean, Andy Mineo, Social Club, Dee 1, Lecrae and many others.
He comes with a style of his own which he fondly calls #TheAgaFlavour. You would quickly relate to what this means as
soon as you hit the play button on his new single "TSUN SANI".
TSUN SANI is an Hausa cliché meaning "THEY KNOW" . It's a song produced by the legendary HAYCHBEATZ - a fast rising
Abuja based music maker. IZIK AGA brags about God's favour, love, protection upon his life. Download and enjoy!!!
DOWNLOAD LINK
https://my.notjustok.com/track/download/id/143326
unchuabriol | 10/31/2016 6:43:00 AM I never thought I could learn how to trade and really profit from it. Thanks to Superior Trading System for teaching me. If you are interested in how to make money through trading Google Superior Trading System.