I'm not in any Love Triangle with Anybody…Adekunle Gold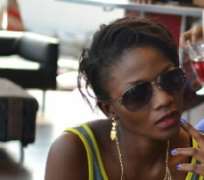 Singer, Adekunle Gold, has been in the news lately not about song theft and any bad issue but relationship issues between him and fellow singer, Simi.
The singer has been rumoured to be in love with Sim and not forgetting singer, Falz who has also been linked to same Simi.
Falz in various interviews has denied the rumours stating that nothing romantic existed between them and now, Adekunle has come out to clear the air that there is nothing between them but just kids trying to make a living out life.
Addressing the matter while speaking with Hip TV, he said, "I'm not in any love triangle with anybody. We are just a bunch of kids trying to make a living and that's about it".