Union Bank recovers N3.5bn loans in six months even as its gross earnings dip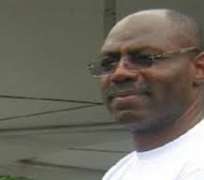 Union Bank of Nigeria Plc recovered N3.5 billion loans in the first half of 2014 as it strives to rebound, the Chief Financial Officer of Union Bank, Oyinkan Adewale, has said.
Adewale, who spoke on the state of the affairs of the bank, said the improvement was the result of the bank's  aggressive focus on recoveries.
Accoreding to her, the bank also grew its loan book by 55 per cent in the first half of year, to N239 billion.
"The Bank's loan book continues to grow, as we focus on driving business in key sectors of the economy, including oil & gas and manufacturing. Loans are up 55 per cent compared to same period for June 2013," she said.
The CFO  disclosed that  Union Bank has so far successfully completed the sale of four subsidiaries, with two other divestments almost completed, in compliance with Central Bank of Nigeria's  regulation three and in line with the strategy to focus on core banking activities."
Union Bank last week released its  unaudited  financial results for the six months ended 30 June 2014, prepared on the basis of International Financial Reporting Standards (IFRS).
Commenting on the results, Group Managing Director and Chief Executive of Union Bank, Emeka Emuwa, said: "The second quarter of the year saw the continued implementation of our transformation initiatives, which are delivering results. The Bank continues to invest heavily in its technology infrastructure to enhance operations and customer service delivery; to date, all branch links have been upgraded to fibre optic connections.
"The Bank also continues to invest in people, hiring into key strategic senior roles. Notwithstanding the significant investments made in these areas, Union Bank maintained strong underlying performance and sustainable profitability. We remain focused on our long term strategic priority of ensuring banking becomes simpler for all our clients, whether retail, corporate or commercial."
Union Bank recorded gross earnings of N49.6 billion in first half of 2014, compared with N56.2 billion in 2013.
The bank ended the period with a profit before tax of N6.5 billion and profit after tax of N6.3 billion as against N9.8 billion and N9.4 billion respectively in the corresponding period of 2013.