ANAMBRA STATE FLOOD DISASTER COORDINATION COMMITTEE VISITS CAMPS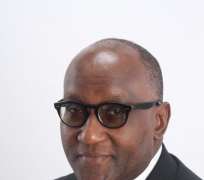 The Anglican bishop of Mbamili Diocese, Right Reverend Henry Okeke says Governor Peter Obi intervention has restored the hope and confidence of flood victims in the State, Bishop Okeke was speaking when accompanied some members of the State Flood Disaster Coordination Committee on a visit to some resettlement camps in Onitsha. He said the victims now felt encouraged and proud because the Governor and State Government threw their weight into the situation and have sustained efforts in giving them succor. He recalled that his prompt response to the flood crisis and effective mobilization and sensitization of the people saved a lot of lives, noting that people in the various camps are well provided and cared for.
At thevNew Bethel Primary School Camp Onitsha, Bishop Okeke debunked media report of rape and robbery in some camps and made clear that no case of rape or robbery has been recorded in any of the camps as there are effective internal and external security.
A member of the committee and Commissioner for Economic Planning and Budget, Professor Chinyere Okunna said the committee headed by the Secretary to the State Government, Mr. Oseloka Obaze, met daily to update the flood situation and tour the various camps to access the welfare of victims, as well as identify more areas of need for prompt government intervention. She explained that in addition to the general welfare of the flood victims, government is particular committed in ensuring that every child in the camps should be enrolled by their parents in the nearest school around the camps.
Also speaking, another member of the committee and Commissioner for Local Government, Mrs. Azuka Enemuo noted that the visit afforded them opportunity access the impact of Government intervention and find out more ways to improve the welfare of the victims. She lamented that the State is the worst hit in the flood disaster as it is located at the lowest point of the River Niger.
At Bishop Crowther Memorial Primary School Onitsha, the Commissioner announced that the Government has arranged with the Holy Rosary Specialist Hospital, Waterside Onitsha to provide medical services to the flood victims at Government expense while Medical team from the Ministry of Health and Local Government Councils will equally be at hand to provide services.She explained that short and long term measures have been designed to tackle the various challenges of the flood while the committee is working closely with Local Organising Committees and camps management committee to provide prompt services.
Also speaking, a member of the Anambra West Transition Committee, Mrs. Theresa Onyekwe confirmed that the camp is well stocked with relief materials while Bishop Okeke has continued to compliment efforts of the State.
Some of the victims who spoke expressed gratitude to the government for providing with all their needs and regretted that those in charge of the camp were not living up to expectation.