First Stakeholders' Meeting for the Geothermal Risk Mitigation Facility (GRMF) and Informational Workshop for Possible Applicants to GRMF, Addis Ababa, Ethiopia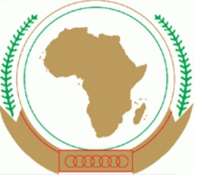 ADDIS ABABA, Ethiopia, October 8, 2012/African Press Organization (APO)/ -- INVITATION TO REPRESENTATIVES OF THE MEDIA
When: 10 - 11 October 2012
Where: New Conference Center of the African Union in Addis Ababa, Ethiopia
Who: Organized by the Department of Infrastructure and Energy of the African Union Commission.
Expected Outcomes:
The Stakeholders' Meeting will allow key decision and policy makers to get insight into the potential resources, how that potential can be developed and how the GRMF programme will contribute towards meeting future investments in geothermal energy into the broader context of regional energy sector development including providing a balance for the seasonality of hydropower.
The Information workshop will in turn provide useful information about the GRMF to potential investors, including the main processes such as prequalification application round, evaluation grant agreement and grant provision.
Why this Meeting: The Meeting is a platform to discuss the Geothermal Risk Mitigation Facility requirements with the stakeholders and donors.
Who is expected: The Meeting will bring together public institutions, intergovernmental agencies, 14 Eastern Africa Rift System countries (EARS) and donors' organizations active in the geothermal development in Eastern Africa along with key partners such as German Development Bank (KfW) and European Union Energy Initiative Partnership Dialogue Facility (EUEI PDF).
JOURNALISTS ARE INVITED TO COVER THE OPENING CEREMONY OF THE EVENT.