Baird to Visit Nigeria, Austria and France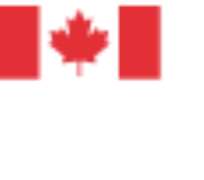 OTTAWA, Canada, October 7, 2012/African Press Organization (APO)/ -- Foreign Affairs Minister John Baird today announced that he will travel to Nigeria, Austria and France from October 8 to 12, 2012.
Baird will begin his trip in Abuja, Nigeria, and will meet with his Nigerian counterpart, Foreign Minister Olugbenga Ashiru, during the inaugural meeting of the Canada-Nigeria Binational Commission. They will discuss cooperation on political, economic, security and development matters. Baird will also meet with members of Nigerian civil society.
"Nigeria and Canada have a relationship that is rife with opportunity when it comes to economic, social and security cooperation," said Baird. "We know that security and prosperity go hand in hand and will discuss ways to expand both."
In Lagos, Nigeria's commercial capital, Baird will meet with representatives of the Nigerian business community and Canadian businesses working in Nigeria to discuss opportunities to create jobs and growth in both countries.
In Vienna, Baird will visit with senior officials and technical experts from the International Atomic Energy Agency to discuss the international security threats posed by Iran and North Korea. The Minister will also meet with his Austrian counterpart to discuss key areas of cooperation bilaterally and more broadly in the EU.
Baird will conclude his trip in Paris, where he will meet with his French counterpart, Laurent Fabius. The pair will focus on deepening an already strong and broad-based relationship between France and Canada. They will also discuss global issues of mutual importance, including the Syria crisis. Baird will also meet with Bernard Cazeneuve, the Minister Delegate to European Affairs, to discuss current European issues, including fiscal reform and trade.
"Canada's relationship with France is rooted in our deep historic, cultural and linguistic ties, and we work closely on global issues of strategic importance," said Baird.
The Minister's visit to France builds on the momentum established by Prime Minister Stephen Harper's meeting with President François Hollande in Paris in June 2012.