UNFPA Representative Bids Farewell to The Chairperson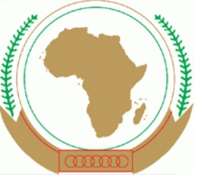 ADDIS ABABA, Ethiopia, October 5, 2012/African Press Organization (APO)/ -- The Chairperson of the African Union Commission (AUC), Dr. Jean Ping, received in his office at the AU Headquarters in Addis Ababa, on Friday, 05 October 2012, the Representative of the United Nations Population Fund (UNFPA) to the African Union, Mr. Serge Bounda, who came to bid farewell to the Chairperson, as Dr. Ping prepares to leave office.
Welcoming his guest, the Chairperson recalled that African Leaders had recently underscored the importance of Maternal and Child Health at the Kampala AU Summit of July 2010, and reiterated the support of the African Union to the work of the UNFPA in Africa.
He further emphasized the Commission's mandate to support the implementation of the Maputo Plan of Action on Sexual and Reproductive Health.
The Chairperson requested the UNFPA Representative to convey his appreciation to the Executive Director of UNFPA, Dr. Babatunde Osotimehin, for the Fund's support to the AU Commission and for Dr. Osotimehin's personal interest and commitment to significantly reduce and ultimately eliminate maternal mortality in Africa and the world.
The Chairperson assured the UNFPA Envoy that under the Commission's new leadership, maternal health will remain a high priory and the joint AU-UNFPA Campaign for Accelerated Reduction of Maternal Mortality in Africa (CARMMA) will reach new heights by moving from messaging to implementation.
On his part, the UNFPA Representative thanked the Dr. Ping for everything he has done for Africa during his tenure and wished him well in his future endeavours as he prepares to handover to the incoming Chairperson, Dr. Dlamini-Zuma, on 15 October 2012.
Both personalities exchanged views on the excellent partnership that exists between the AU Commission and the Fund, as well as on other issues of mutual interest.