Good Times As Iyanya Splashes N13m on Range Rover Sport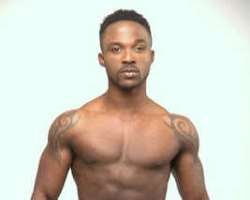 Barely three months after acquiring a posh home in Lekki, Lagos, 'Kukere' master, Iyanya has splashed about 13million naira on a Range Rovers Sports sport utility vehicle (SUV). The MTN Project Fame season one winner has been counting his gains after his single 'Kukere' became an instant hit in Nigeria.
The former RnB singer has also gone ahead to release another hit single 'Ur Waist' which is gaining massive airplay across the country. Soon after he won the first edition of the MTN sponsored music talent show, the Calabar-born singer tried to break into the Nigerian music mainstream but it failed.
No sooner had he released 'Kukere' single than he became the toast of show promoters. He has now performed both in Nigeria and outside the country. His 'Kukere' has definitely brought better food on his table, paid his bills, gotten a Lekki, Lagos home and now a 13million Naira worth SUV. Who says 'Kukere' is not a money spinning machine?