Tribunal Validates Kano 2006 Census Figures, But Controversy Persists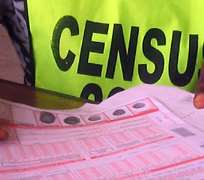 ABUJA, September 25, (THEWILL) – An Abuja-based Census Tribunal on Tuesday upheld the 2006 population figures released by the National Population Commission (NPC) for three local government areas in Kano State.
Speaking in an interview with the News Agency of Nigeria (NAN), chairman of the tribunal, Mr. Abraham Yisa, revealed that it arrived at the decision after the aggrieved councils failed to convincingly defend their petition, in which they had claimed that their areas were not captured during the population survey.
"The court's judgment was based on the fact that the local governments were unable to prove that the alleged localities were not counted by NPC," Yisa said.
"NPC produced evidence to show that they did census in enumeration areas; not villages; and that those villages were captured in the enumeration areas which is the basis. The finding of the tribunal is that the people were unable to prove that they were not counted; so we have upheld the result as released by NPC."
The three local governments, Rogo, Shanono and Sumaila had instituted a petition against the NPC, disagreeing with figures on their areas in the said census on the account that that they were omitted from the head count.
Censuses in Nigeria have always spurred intense controversies and the 2006 edition was no exception, placing northwestern Kano State as the most populous state in the country with 9.38 million people while typically jam-packed Lagos unbelievably occupied second spot with 9.01million people. Incidentally, a whopping 10 years earlier in 1996, the United Nations had put the population of Lagos at 10.9 million.