Court Awards N5m Damages To Ugolor For Unlawful Detention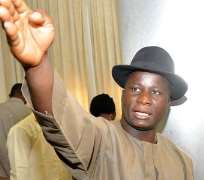 SAN FRANCISCO, September 14, (THEWILL) – An Edo State High Court presided over by Justice Esther Edigin has awarded the damages worth N5m to Rev David Ugolor for the violation of his fundamental human rights by the Nigeria Police.
The damage was awarded against the Inspector General of Police.
Ugolor had been held for alleged complicity in the May 2012 murder of Olaitan Oyerinde, the principal private secretary to Governor Adams Oshiomhole but the court has now ruled that his detention was wrongful, literally validating the public outcry that greeted it.
Delivering her ruling, Justice Edigin held that the Nigeria Police had no reasonable suspicion to arrest Ugolor, recalling that one of the suspects had only mentioned one "David" as their sponsor. She found it inadequate reason to arrest him; and ruled that the action of the Police violated his right to liberty, and that he was, therefore, entitled to damages.
Edigin censured Inspector General of Police, Mohammed Abubakar for well-documented failures of the law enforcement agency to obey court orders and uphold the tenets of the rule of law, emphasising that blatant disobedience of the rule of law even by the IGP sends a dangerous signal and threatens the human right situation in the country.
After describing Ugolor's detention beyond two days as "illegal, unlawful, unconstitutional and a violation of his fundamental human rights" and restraining the Police from further arresting him on the matter, she concluded her ruling by awarding N5m damages in his favour.
"With this ruling, the Edo State Judiciary has once again demonstrated that the rule of law is supreme and that all persons and authorities are subject to it," said Barrister Osaro Osemwegie, one of Ugolor's counsels who commented on the ruling.
"It is only a society governed by the rule of law that can enjoy peace and progress; and the only alternative to that, is anarchy. To all of us, this historic judgment is victory to the growth of the rule of law and democracy in Nigeria," he added.