September 12, 2012

| Libya
Statement by EU High Representative Catherine Ashton on the killing of US officials in Libya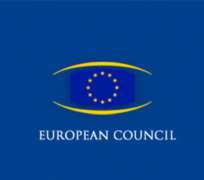 BRUSSELS, Kingdom of Belgium, September 12, 2012/African Press Organization (APO)/ -- The High Representative of the European Union for Foreign Affairs and Security Policy and Vice President of the Commission issued the following statement today:
"I am deeply shocked by the despicable attack on the US Consulate in Benghazi, which killed four US public servants, including US Ambassador Christopher Stevens. I condemn these attacks in the strongest possible terms.
I should like to express my deepest sympathy to the families of the victims and the US authorities. I call on Libya to take all necessary measures without delay to protect the lives of all diplomats and foreign staff working in Libya.
I urge the Libyan authorities to work tirelessly to bring those responsible for these killings to justice."