Wall Street Opens Higher After German Ruling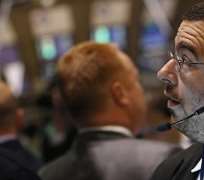 Stocks opened higher on Wednesday after a top German court said it supported the euro zone's new 700-billion-euro bailout fund to help the region battle its debt crisis.
The Dow Jones industrial average .DJI was up 32.75 points, or 0.25 percent, at 13,356.11. The Standard & Poor's 500 Index .SPX was up 4.16 points, or 0.29 percent, at 1,437.72. The Nasdaq Composite Index .IXIC was up 10.69 points, or 0.34 percent, at 3,115.22.
REUTERS