THE REASON WHY NIGERIA CONTINUES TO FLOUNDER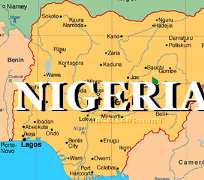 Since President Olusegun Obasanjo left office in 2007, he has been revealing in bits and pieces some of the secrets I believe are the reasons why Nigeria continues to flounder and remain improvised despite its enormous human potential and endowed natural resources. Last year, he told Nigerians that for half a century, Nigeria was ruled by fools and idiots. No one could disagree with that statement. In fact when former military dictator, General Ibrahim Babangida tried to exonerate himself, he and OBJ showcased their idiocy to all Nigerians.
There is no debate that most of the nation's existence after independence has been ruled by visionless military dictators and corrupt civilians, whose policies either destroyed the nation's economy or created the greed, bribery, and corruption and enthroned most of the crooks, cronies and pathetic personalities we have today as political leaders. During the era of these fools and idiots, all the institutions established by the British colonial masters collapsed, including schools, hospitals, and governmental institutions.
Also earlier this year, the former military ruler and civilian president, told Nigerians that the House (Upper & Lower) are filled with crooks and criminals. He called it "House of criminals and rogues." Within few months of his allegation and courageous revelation, the oil subsidy probe fraud and bribery scam flooded the airways. In fact as I write this piece, the Lawan-Otedola $3,000,000 oil subsidy probe bribe is still being investigated three months after it first appeared publicly. In fact, while the investigation and the miraculous disappearance of the bribe money ($620,000) is going on, the receiver of the mystery bribe money, Mr. Farouk Lawan, Chairman of the House of Representatives Ad Hoc Committee on Fuel Subsidy, the so-called "Mr. Integrity" is freely going around his business. In fact, just this month, while the police was searching for him, he reported that he is vacationing in Mecca Saudi Arabia, a yearly religious program usually sponsored by the Federal government of Nigeria. On the other hand, Mr. Femi Otedola, the oil baron, businessman and tycoon, is moving around freely running his beefcake businesses. Here we see a classic case of a lawless nation and callous people.
About two weeks ago, the former President Obasanjo revealed yet another truth so powerful that necessitated me to write this article. On August 28, while delivering a lecture on the theme: "Leadership Foundation and Underpinning," organized by Nigeria Leadership Initiative, he disclosed how $16 billion spent by his administration on independent power project (IPP), was not completed due to that it did not start early. He further revealed the rot in the power sector and then powerfully spoke on the need to forge a united and reliant country, stressing that the real problem bedeviling Nigeria and rest of Africa is lack of leadership training, mentorship, and succession.
The former president said, "One of the problems bedeviling Africa is lack of leadership training and exposure, explaining that future leaders need to experience sound training and exposure. He emphasized that it has become imperative that Africa makes transition of leadership from one generation to the other an institution, saying that "leadership succession should be a relay race and not an obstacle race… We found it appropriate, he said, "to conclude that African polity needs leaders who will be committed to the value of service and service to community, humanity and God; committed to the value of honesty and integrity; and committed to the rule of law and to upholding fairness, equity, justice and fear of God."
I was tickled when I read those words. Once again, the former President Olusegun Obasanjo hit the nail at the head. He spoke with wit and lots of wisdom on the subject of leadership. Unfortunately, what he preaches now, he did not give to Nigeria, as one who has been described as the luckiest Nigerian ever having ruled Nigeria for two consecutive times – first as a military man and second, as a civilian man for a total of 11 years. Instead before President Obasanjo could complete his two-term 8 years rule, he began to campaign for Alhaji Umaru Musa Yar'Adua, then governor of Katsina State and surprisingly handed the presidency to a person that he knew very well was morbid and on dialysis. How OBJ believed such an ailing man could lead a complex and complicated nation like Nigeria was beyond reason.
Chef Obasanjo, imposed a person as president against the wishes of most Nigerians, a man he did not mentor, but simply because he is a friend to the family, having been imprisoned together with the older brother, Alhaji Musa Yar'Adua. Until today, the former president has no leadership center, leadership institute – or even a Think-tank in his name for imbibing his leadership wisdom, insights, values, etc., to the younger generation, which is truly the true measure of great leadership. In fact, Nigeria and most of Africa do not have such institutions and Think-tank centers. I'm not talking about Presidential libraries but centers for training, developing, mentoring and turning followers and admirers into leaders. Instead, African rulers and politicians export and deposit their loots into foreign banks, buy chains of cars and horde of houses to keep their multiple concubines and foreign prostitutes.
Today, Nigeria cannot brag of any respected institution and reputable Think-tank designed to nurture future leaders or promote the ideals of our beloved and cherished leaders like Dr. Nnamdi Azikiwe, Chief Obafemi Awolowo, Alhaji Abubakar Tafawa Balewa, Alhaji Ahmadu Bello, Ernest Ikoli, H. O. Davis, Chief S. L. Akintola, Dr. M. I. Okpara and others. In fact, the current political leaders are not even making effort to follow the example of such men and women who engineered the nation and liberated it from colonial masters. We often hear our politicians evoke the names of Zik, Awo, and others, yet their leadership do not show or compare with such giants of African leaders. I have no doubt that most Nigerians as well as Africans in general have warped understanding of leadership. For them, to be in position of leadership is success, time to be rich, to grab one's own national cake, etc. If they truly understood what it means to lead, most of them will run from service, leadership, and leading.
Leadership is hard work. Leading is an enormous sacrifice and great service to humanity. Leadership is a divine duty. Leading requires wisdom and courage that can only come from the creator of life. Jesus, the greatest leader ever known to mankind said that more than 2000 years ago, when he said, "Whoever wants to become great (leader) among you must be your servant, and whoever wants to be first (leader) must be your slave (servant) just as the Son of Man did not come to be served, but to give his life as a ransom" (Matthew 20:26-28). In a nutshell, Jesus said that to be first, great or a leader, one must be willing to serve, be a slave and ready to die. That is what genuine, pure and godly leadership is all about. What we see today in Nigeria and in many cases in Africa is not leadership but dictatorship. African leaders want to be served rather than serve. None of the leaders today in our nation today wants to die for their followers in the sense of working for the people rather they are desperate to serve for their selfish interests. Most of them do not have the interest of the people at heart at all. Instead, they are rather driven by inordinate ambition, jealousy, greed, and corruption.
The Holy Scriptures teaches that seeking to be a leader no matter the level of leadership position is an honorable ambition and a noble task. The Apostle Paul, one of the great church leaders of the first century wrote to his prodigy, Timothy, "If any sets his heart on being an overseer (leader), he desires a noble task." That noble task however requires wisdom, character, integrity and vision in order to lead others. King Solomon, the wisest and wealthiest the world has ever known realized the need for wisdom, discernment and anointing (power) from God despite his charisma and rich heritage, when he asked God for godly wisdom and discerning heart in order to govern wisely the kingdom (1 Kings 3:7-9).
The Bible, which is the greatest text book on leadership, teaches abundantly on leadership succession. If any anyone aspires to become a great leader, he or she must start from the first day of service to search, train, recruit, and mentor someone to take over from him. Leadership succession must start immediately. As soon as a leader is installed, he or she must begin succession planning and selection as Jesus, the greatest leader of all eternity taught and did. The moment Jesus announced his vision; he began to recruit people who will succeed him. Jesus did not waste time to start the process of succession when he divinely saw the potential of Peter, James and John. Jesus began from the onset to tell and inform his disciples that he must die, that he is not going to be their leader for a long time. Even when the Apostles did not understand him, he continued to emphasize the brevity of his life and leadership. In Mark, 10:45, he said to them, "For even the Son of Man did not come to be served but to serve, and to give His life a ransom for many."
Leadership training, development, mentoring and nurturing are essential part of great leadership if not the greatest legacy of true and pure leadership. Passing the baton to the next leader is a normal process in most advanced societies and nations around the world. I have always said as well as abundantly written that the greatest need of Nigeria is training and developing authentic, wise, courageous and compassionate leaders, finding men and women who are capable of bringing lasting solution to the myriad of problems plaguing the nation and the continent of Africa. Africa's greatest need today is not jobs, economy, healthcare, infrastructure, good roads, clean water systems, etc., but finding and developing "authentic leaders." The problem in organizations such as the Church, business corporations, or nation hinges on the lack of wise, courageous and compassionate leaders, i.e., lack of proper leadership succession.
Today, there is an enormous leadership vacuum or gap in Nigeria and all of Africa. We don't have leadership reservoir in Africa at all due to poor or non existent leadership training, succession, transfer and transition programs. African leaders – especially Nigerians have nightmares when it is time to relinquish their position of power and authority. Leadership succession is the last thing our leaders think about. Even at the end of their term, African leaders always look for ways to remain in power. Yet, Jesus demonstrated that the principle of succession and transfer of position of power works even to the leader's advantage. In many cases relinquishing position of authority makes the leader to enjoy admiration, praise and honor than when that leader try to remain in power sometimes longer than the people want. In fact, most Africans want to serve or lead for life.
Nigerian leaders must learn not to preserve their position of power at the expense of future leaders. Leaders must challenge followers to become leaders themselves. They must search out for those who have character, courage, competence, confidence, faith and humility and yield power and authority to them. A leader must lead to advance the leaders of tomorrow and by so doing create leadership reservoir for future generation. People at position of power and authority must realize that they can't live, lead or last forever. Therefore they must begin early to search for replacement. The overriding need of leaders, if it is to discharge its obligation to the rising generation, is to recruit, teach, train, mentor and prepare young people who are strong, courageous and wise for leadership positions. Many nations have always prospered from successful leadership succession. That has not been the case in Nigeria and most of Africa and no wonder the continent has remained poor, weak, and underdeveloped despite its rich natural resources and man power.
The late Dr. Joseph Nanyen Garba, the erudite scholar and Nigeria's former permanent representative to United Nation in his classic book - Fractured History - Elite Shifts and Policy Changes in Nigeria, wrote, " "In our thirty-four years of nationhood, we have made an unprecedented turnaround; going from a nation of hope, strength, abundance, economic prosperity and high aspirations to a nation which has become the embodiment of a degenerate society…" he further added, "Nigeria, to my mind, does not lack real men and women. The ingredients for creating a formidable nation exist. What is lacking is leadership with the political will and the selfless dedication to galvanize the entire nation." The international literary giant and iconic poet, Prof. Chinua Achebe, in his famous treatise on Nigeria: 'The Trouble with Nigeria,' writes, "The trouble with Nigeria is simply and squarely a failure of leadership."
I concur with the late Dr. Joe Garba and the eminent poet and scholar, Dr. Chinua Achebe. For Fifty-two years, Nigeria has truly become a degenerate, a complete lawless and callous nation. Despite her enormous human potential and abundant natural resources, Nigeria has remained underdeveloped, improvised and continue to flounder simply because the nation has been ruled and governed by fools, idiots, nonentities and visionless individuals.
Written By Dr. C. K. Ekeke Ph.D

Disclaimer:

"The views/contents expressed in this article are the sole responsibility of

thewillnigeria.com

and do not necessarily reflect those of The Nigerian Voice. The Nigerian Voice will not be responsible or liable for any inaccurate or incorrect statements contained in this article."
Articles by thewillnigeria.com