ECHO Backs IOM's Emergency, Early Recovery Programs in Zimbabwe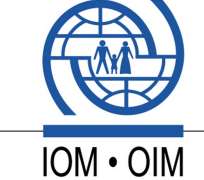 GENEVA, Switzerland, August 31, 2012/African Press Organization (APO)/ -- IOM Zimbabwe has received EUR 1 million from the European Commission Humanitarian Aid and Civil Protection Department (ECHO) to implement a 12-month project to support emergency and early recovery aid to migration-affected communities and vulnerable third country migrants in Zimbabwe.
The project aims to empower communities in south eastern Zimbabwe by boosting the capacity of existing agencies to respond to new cases of internal displacement and to help migrants and host communities to access basic social services. The project will also provide humanitarian aid to an estimated 6,000 vulnerable third country nationals.
Zimbabwe is both a transit and destination country for mixed flows of refugees, asylum seekers and migrants fleeing conflict, human rights abuses and famine. Most come from East Africa, the Horn of Africa and the Great Lakes Region.
IOM currently helps third country nationals at the Nyamapanda Temporary Reception Centre (NTRC) which opened in August 2011. Between August 2011 and July 2012, the centre helped over 7,400 vulnerable third country nationals.
The centre, which is funded by the UN Central Emergency Response fund (CERF), Canada and Japan, provides food, water, temporary shelter, health services and counselling, as well as transportation to Tongogara Refugee Camp, which is located some 630km away.
The ECHO contribution will complement existing IOM programmes and will strengthen IOM's capacity to respond to the emerging and unmet humanitarian needs of migration-affected populations and vulnerable migrants in Zimbabwe.