FUPRE VC, ICCON President Challenge Chemists on Job Creation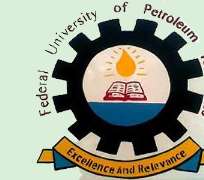 ASABA, August 30, (THEWILL) - Acting Vice Chancellor of the Federal University of Petroleum Resources Effurun (FUPRE) Delta State, Professor Alhassan Bichi and president of the Institute of Chartered Chemists of Nigeria (ICCON), Prof Abdullahi A. Zuru have charged professionals, and chemists in particular, to use their expertise to generate employment for more Nigerians.
They noted that chemists are particularly endowed to spearhead the nation's quest for technological advancement, and urged them to put their acts together and make sacrifices necessary to make the Federal Government's Vision 20: 2020 a reality.
Both men expressed these views in separate addresses they delivered at the 4th Mandatory Professional Development Workshop (MCPD) of ICCON, which opened yesterday in Warri, Delta State, themed, Employment Generation through Chemistry.
Bichi, as the special guest of honour, declared the workshop formally open, while Zuru, also the vice chancellor of the Kebbi State University, was represented as the chairman of the occasion by Prof Mary Edema.
The FUPRE vice chancellor lamented that nothing was practically happening in the Nigerian manufacturing sector, including the pharmaceutical and petrochemical industries, simply because many qualified chemists, technical and science-oriented professionals appeared to be content with importing most of components of their so-called locally manufactured products.
He expressed regrets that at least 80 per cent of materials used to 'produce' drugs or pharmaceutical items in Nigeria are actually imported into the country, even as the firms established for the vital iron and steel needs of the manufacturing sector have all gone comatose.
He, therefore, challenged all Nigerians to rouse from slumber to rekindle the spirit of patriotism and enterprise if the country must survive as a nation despite its vast human and material resources.
"We are not producing anything in Nigeria; we are merely an assembly plant," Bichi said. "How many of us really want Nigeria to grow as a nation? We need to think about what is happening and where we are going as a country."
Similarly, the ICCON president, while speaking, stressed that because chemistry remains a universal phenomenon "businesses all over the world today are based on chemicals; and, so chemists cannot be jobless".
Zuru urged the members of the institute to brace up to the dynamics of global economic and industrial systems in order to create jobs and key into the Federal Government's poverty eradication and socio-economic reform initiatives.

The Keynote Address, which dwelt extensively on the basics of sustainable entrepreneurship involving chemists, was delivered on behalf of the Alhaji Umaru Nadada, director-general of Small, Medium Enterprises Development Agency of Nigeria (SMEDAN) by Mr. Ikenna Onugha, a senior engineer and resource personnel with the agency.
Onugha, who is a trained electrical engineer, turned the keynote address into a full-blown interactive session that practically electrified the conference hall to the delight of participants.
Earlier in his welcome address, the ICCON Registrar/Chief Executive Officer, Prince Jay O. Oghifo, lamented the palpable lack of commitment by some members and warned that the regulatory body, which is an agency under the Federal Ministry of Health, might be forced to deregister indolent members as provided for in the law establishing ICCON.
He said that he had been in the vanguard of the efforts to allow chemists with entrepreneurial skills but who were public servants to create jobs by using their spare time to run private businesses.
From Omon-Julius Onabu in Warri