First Senegal Navy Staff Talks Address Maritime Security Issues, Training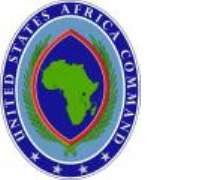 DAKAR, Sénégal, August 27, 2012/African Press Organization (APO)/ -- The first-ever Senegal navy staff talks took place August 23-24 at the Senegal navy headquarters in Dakar.
Rear Admiral Mohamed Sane, chief of navy staff for the Senegal navy, presided over the two-day meeting along with Rear Admiral Kenneth "KJ" Norton, chief of staff for U.S. Naval Forces Europe-Africa.
The staff talks provided a venue for both navies to meet and discuss collaborative goals centered on a five-year desired future outlook plan concerning maritime safety and security in SenegalllÃ?s coastal waters and the Gulf of Guinea.
Topics discussed were focused on maritime security operations for combating illicit trafficking, counter-piracy and drug interdiction, as well as enhanced maritime situational awareness in an effort to boost maritime cooperation and interoperability between the two nations. Nearly 20 Senegalese and U.S. navy officers were in attendance.
"The staff talks are very important to us for many reasons. First, the planning timeframe of five years helps us look forward and focus our efforts toward our future goals and objectives," said Sane. "Second, it allows us to concentrate on our training needs based on a specific end state. And thirdly, it is a good opportunity for our teams to realign the learning process, to ensure our expressed needs are geared toward capacity-building."
Those goals are directly aligned with the mission of Africa Partnership Station (APS), a U.S.-led initiative carried-out by participating partner nations from Europe, Africa and the Americas, aimed at providing maritime safety and security in Africa. In conjunction with APS, other programs led by Navy Forces Africa (NAVAF) that address maritime safety and security objectives include the "express"-series of exercises, which take place in the African region, and the African maritime law enforcement program (AMLEP).
In addition to the participating navy officers, two U.S. Marine Corps officers from U.S. Africa Command met with their Senegalese counterparts from the COFUMACO to discuss littoral and amphibious operational goals and objectives, such as riverine and infantry training, and peacekeeping and non-combatant evacuation (NEO) operations.
"We already had a good working relationship with the Senegalese COFUMACO coming into the staff talks, so what we achieved was to codify and reinforce the markers and milestones we needed to establish for carrying-out the outlined training needs," said U.S. Marine Corps Captain Laura Perazzola, regional planner for Marine Forces Africa (MARFORAF).
Day one of the staff talks included a series of introductory briefs before Senegalese navy Lieutenant Abdou Diallo, chief of the maritime operations center (MOC) at the navy headquarters, gave Norton a tour of the MOC. The afternoon was filled with breakout sessions where much of the work and planning was accomplished between the two navies.
On day two of the staff talks, after a summary presentation of the Senegalese navyyyÃ?s maritime priorities for 2017, Norton concluded with brief remarks that emphasized the importance of cooperation in the maritime environment.
"The five-year plan is reasonable and achievable if we continue to build upon our successes in capacity-building within the Gulf of Guinea," said Norton. "I say with all sincerity that the Senegal navy provides the U.S. with something that I cherish --capability concerning national security issues that affect all nations."
"And to that end, we would not be able to successfully address our national security issues if it weren't for the 'ships' that we have built together today. Those 'ships' include the relation--'ships', the partner--'ships', and most importantly, the friend--'ships' that contribute to our shared goal of maritime safety and security."