FG Refutes NCAT Sale Report; It's Not True, Says Oduah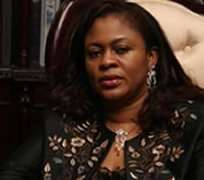 ABUJA, August 26, (THEWILL) - The Federal Government has denied nursing plans to sell the Nigerian College of Aviation Technology (NCAT), Zaria, saying it would instead enter partnerships and collaborative ventures with reputable training institutions, with the hope of accelerating the growth, expansion and development of the institution.
Minister of Aviation, Princess Stella Oduah, stated this in a press statement, issued by her special assistant on media, Mr. Joe Obi, in reaction to reports of the Federal Government's plan to sell the college.
The minister revealed government's desire to reposition NCAT to become the aviation training hub in Africa and achieve the target of producing one out of every three pilots in Africa.
"However, these partnerships and collaboration do not, in any way, amount to or even approximate to an attempt to sell the college as is currently being peddled," she said. "The general public, especially stakeholders in the aviation sector are, therefore, advised to disregard the sale rumour, as nothing can be further from the truth."
Uduah described the inventors of the "malicious rumour" as "people with clearly ulterior motives" that are not in tandem with the desire and determination of the current administration to reposition the college as a premier aviation training institute on the continent.
"The speculation is only intended to malign and distract the management of the college from its clear objective of repositioning it as a veritable source of manpower development and recruitment for the aviation industry in Nigeria," she added.
"From the inception of the current dispensation at the aviation ministry, government has always stated its desire to enhance the capacity as well as improve the revenue base of the college by embracing and entering into partnerships and collaboration with other reputable training institutions across the world."
She added that the government "does not intend to depart from this goal, as it sees such partnerships and collaboration as the necessary ingredient for the repositioning of the college as an aviation training hub on the continent."