NCC Weighing Up Fresh Sanctions Against Telecom Service Providers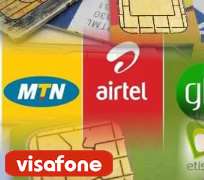 ABUJA, August 23, (THEWILL) – There are renewed plans to slam fresh sanctions on providers of telecommunication service in the country should the quality of service fail to improve in another month, the Nigerian Communications Commission disclosed on Thursday.
Speaking to the media in Abuja, communications director of the Commission, Mr. Tony Ojobo, said the Commission and the service providers had reached an agreement earlier on a medium baseline of Key Performance Indicators (KPI) that operators needed to meet by September.
"At the meeting it was agreed that by September if the quality of service remained as it was, then the Commission would invoke another sanction," Ojobo said.
"So, because of that they are all working on their networks to make sure that quality of service improves. We are noticing some improvement in some of the networks in term of quality of service. It is not really what it should, be but I think it is better than what we had two months ago as at the time of the fine."
He revealed that the operators had written to NCC to update it on their efforts to improve quality of service, and expand and upgrade networks.
"That is an indication that there is some improvement, NCC does depend on personal or consumers experience to determine whether there is improvement until the Commission undergoes a drive test," he added.