Nigeria: Our Children, Our Future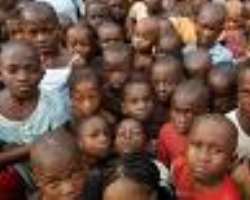 Kabiru Danladi Lawanti, Abuja
A popular adage, the statement above is the subject of our discussion. Our children are our future if we give them a solid foundation from which to build a better society. We owe our future to our children and as long as we want our society to be better, then, it is the responsibility of each and every one of us to make sure that they are given good care. All over the world and in every society in history, education is regarded as the basis upon which future generation is built. And for any society to develop there has to be a connection between its present and its future; children serve as a bridge or a transition through which this is accomplished.
However, in our country this fundamental issue is neglected and relegated to the background. Sometimes we are made to wonder as to what direction we are really heading to. Nigeria has a population of over 140million and 60% of this population are youth or children, however, there is no concrete policy or programme to my knowledge geared towards helping this set of people attain a quality of childhood today so as to prepare them for leadership responsibility in the future. It is pathetic and pitiable when one visits any of our primary schools in any of the local councils in Nigeria and sees how rotten these schools are and the state of their facilities. You will find children sitting on the floor or under a shade the teachers sitting under a tree chatting.
The situation is worst in the North, because of our attitudes towards western education generally and the lack of vision of our leaders in local governments. One of the greatest injustice one can do to his fellow being is to deny him access to quality education and today as we enter the 21st century majority of our children in Nigeria are either out of school or in this type of schools mentioned, which at the end may come out with no basic qualification to go further. Even in states where one would think the situation is better, since the states are considered to be educationally advantaged states, the situation is not different. Take for instance Kaduna state, which has the highest number of higher institutions of learning in the North, official statistics indicate that the situation is no better than other educationally disadvantaged states.
The state has over 1.6 million primary school going children with an enrolment of 900,000 children. Therefore over 700,000 children (43%) of these children that are supposed to be in schools are roaming the streets. What do you think will happen to these children in the next ten years? The situation of the schools is no different from any in other parts of the North. Teacher/pupil ratio in terms of qualified teachers in some local government is 1:231. The state has a total of 31,400 teachers in which 65% of them are under qualified. The state has 21,000 classrooms out of these 50% are unhabitable, which means there is a deficit of about 8,000 classrooms considering the school enrolment figure. Currently the number of qualified Physics teachers in the state is 37. With ABU at its door steps, Kaduna state does not have ten people reading Physics in the Faculty of Education, Ahmadu Bello University, Zaria.
The College of Education in Gidan Waya, which is the state's owned institution, for the past ten years, the College has not been able to produce more than 700 graduates in Physics. This is Kaduna state, which is considered one of the educationally advantaged states in the North. You wonder how the situation is in Yobe, Zamfara or Gombe states.
Our future as a nation can only be secured if we ensure the wellbeing of children and youth in this country. We can do this not by organising jamborees or appearing in network news everyday at 9 telling people how good you are to continue to be their leader for the next six years, but by provision of standard educational facilities in schools, social amenities, conducive learning environment with well equipped school libraries, health and recreational facilities and qualified and well motivated teachers.
We have, for a long time neglected sectors that are the backbone for our development in this country, education inclusive. If government cannot provide quality education to its citizens what else can a citizen expect from it? Education is essential for the healthy intellectual and physical development of young people. It is through education that national culture is instilled and the commitment shown by our leaders to our children and the youth is what will infuse patriotism in them. The older generation should encourage the younger generation to take more active part in rebuilding this country into a virile nation that can take its pride of place in an emerging globalised world.
We cannot as nation develop or attain any vision until we change our attitudes, we have, either as individual or collectively contributed in destroying what was handed to us by our founding fathers. Today as a nation we have lost direction, purpose and are wandering in wilderness. Our leaders continue to show non-challant attitude to our wellbeing. Our leaders create the impression that education was no longer an important strategic tool in directing the country's growth and development. The most dangerous aspect of all this all is that, our leaders, either in the national, state assembly, federal, state executives and local government officials, appear unperturbed with what is happening. They continue their open stealing of public funds; they continue the neglect of the very foundation of our national development. They insulate themselves from the rest of us. Instead they choose to take their children to Ghana, South Africa, Malaysia and UK for primary, secondary and university education.
Can the nation survive this madness? Can we pride ourselves as Nigerians, when what Nigeria offers is hopelessness and despair? Somebody has to listen; no nation on earth can survive what Nigeria is going through today. We have to change our attitudes, we have to do away with our greed, and we have to work towards these fundamental issues to our national survival, if really we love this country.
Kabiru Danladi Lawanti,
Area 11, Garki,
Abuja.
08035150369, 08054546764, 08099282770

|
Article source