Abia: ICPC Probes Against Judges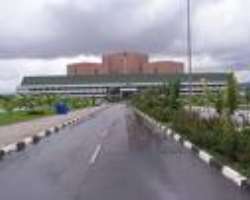 The Independent Corrupt Practices Commission (IC-PC) has confirmed receipt of a petition filed by a group, the Nigerian Coalition for Justice, alleging corruption in the process that led to the Court of Appeal in Port Harcourt to declare Chief Theodore Orji as the duly elected governor of Abia state, saying it is currently investigating the contents of the petition.
Resident media consultant of the anti-corruption agency, Folu Olamiti, told THISDAY that investigation into the petition was on-going but declined further comment.
The petition was dated March 4th , 2009 and was titled 'Corruption and Miscarriage Of Justice in the Appeal Court' and signed by Messrs Bala Tukur and A.B Femi.The duo alleged that the judges were compromised by accepting cash gift before delivering judgment last February that reversed the decision of the Abia State Election Petitions Tribunal which earlier voided the election of Orji.
The Lower tribunal had in February 2008, held that as public servants, Orji and his deputy, Mr. Chris Akomas, did not resign 30 days before the April 2007 election as stipulated by law. It also agreed with Ugochukwu's claim that Orji belonged to a secret cult, called the Okija shrine. Based on these, the tribunal nullified Orji's election and ordered that Ugochukwu be inaugurated as the governor of the state.
It also held that the governor and his deputy failed to prove that they resigned before the election and that the governor failed to prove that he was not a member of a secret cult. But the Appeal Court said the Justice Yusuf Abdulahi-led lower tribunal's judgment was 'chame-leonic' and 'somersaulting. '
In his lead judgment, which lasted for over four hours, Justice Saka Ibiyeye rejected the grounds upon which the lower court annulled the governor's victory.
They therefore, requested the commission to determine how come the Justices and the President of the Appeal Court had high volume of banking traffic in their accounts.
|
Article source