Shell: Burning The Lamp, Minus Oil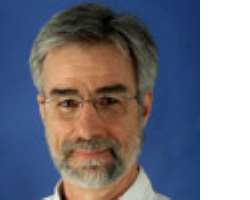 By Dan Carpenter, Indianapolis USA
Scott Pegg would love to just tell an African success story, co-authored by countless Hoosiers and illustrated with beaming faces of schoolchildren in colorful uniforms.
He has that story. The Bebor Model Nursery and Primary School, operated by the villagers of Bodo and Bane in southeastern Nigeria, has grown steadily since the Indianapolis academic and his wife, Tijen, became participants and fund-raisers back in 2000. They've collected more than $72,000, the bulk of it in small donations from Indianapolis residents of school age and up; and have become so close to the overseas community that he has been named an honorary tribal chief.
Advertisement
This week, the story of how it all began for Scott Pegg is to be retold. It is not a happy tale.
A federal court hearing is set for today in New York City in a lawsuit filed against the Royal Dutch/Shell Oil Co. by families of nine Nigerian political activists who were hanged in 1995 on charges stemming from their opposition to the company. Led by the writer Ken Saro-Wiwa, the nine were part of a movement that arose from the environmental destruction wrought by oil production and the failure of its billions in revenues to reach the people.
The lawsuit was supposed to go to full-fledged trial this week but met a last-minute delay. Based on an 18th-century statute that allows tort claims by non-citizens over human rights, it accuses Shell of conspiring with the Nigerian government to railroad the protesters. Shell denies it.
For his part, Pegg is eager to see an airing of Shell's role in Nigerian life. He's been waiting since 1996, when he was a student in Canada picketing Shell stations over the executions and when he met Saro-Wiwa's brother, Owens. That led him to their Ogoni homeland, and to an opportunity to help with more than words.
"The irony of this school project," says the assistant professor of political science at Indiana University-Purdue University Indianapolis, "is that it's no desert there. It is rich agriculturally and of course incredibly wealthy in oil. Yet the oil has given the local people enormous pollution, it has destroyed agriculture and fishing, and has provided few jobs."
The oil companies have not lived up to their claims of having responded to international pressure by cleaning up their act, Pegg says. Resistance to them has led to violence, including reprisals against resisters by government and contractors. Pegg, who visits often, says corruption, inefficiency and indifference remain hallmarks of government a decade after elections replaced military rule.
He hopes time and democracy will revise the larger story. No matter what, he and the people of Bodo and Bane have theirs to tell.
The moral, Pegg says: "We can't stop the global economic downturn, but ordinary people can make a difference."
"What can be achieved with education," adds Patrick Naagbanton, chairman of Bebor school, "will transform our communities."
|
Article source