Big Retailers To Take To Mobile Payments: WSJ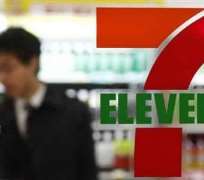 Big retailers such as Wal-Mart Stores, Target Corp and Japan's 7-Eleven are planning to develop a mobile payment network, the Wall Street Journal reported, citing people involved in the initiative.
The Merchant Customers Exchange (MCX) is an initiative taken by these retailers to match similar services from Google, which began operating it last year on its Android devices, the WSJ said.
It was unclear how much each merchant would contribute to the network's development, the paper said.
The technology will see customers who have downloaded applications to their smartphone then using the devices to pay for purchases by tapping their devices against a reader in stores.
The Journal citing research firm Gartner Inc saying mobile-payment transactions will likely surge to an estimated $600 billion world-wide by 2016, up from $172 billion this year.
Earlier this month Starbucks Corp too took on the mobile payments model, employing Square Inc to process payments at its U.S. coffee shops.
REUTERS