World Bank Exposes Corruption In Nigerian Business Climate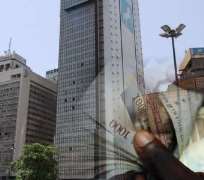 ...Says 80% Of Businesses Pay Bribes
SAN FRANCISCO, August 13, (THEWILL) – The report of a World Bank study (conducted in 26 states) released on Monday has indicated that about 80 per cent of businesses in the country paid bribes to government officials in 2011 to stay in business.
According to the report, World Bank's 2011 report on investment climate in Nigeria, which was released on Monday, one-third of micro-enterprises agreed that "informal payments/gifts to government officials" were common occurrences, suggesting that registered firms deal more with such requests for bribes.
Only 20 per cent of micro-enterprise firms reported to have had foreknowledge of the amount of money required to "get things done," a situation that means the informal payments are sudden and unplanned for.
These informal payments/gifts, the report went on, represented approximately 1.2 per cent of annual sales for all micro-enterprises. It added, too, that micro-enterprises dealing in government contracts were expected to pay approximately 4.3 per cent of the value of contracts that they were hoping to secure.
Manufactured goods attracted larger bribes (6.7 per cent) than those for small services (3.9 per cent). However, firms in the formal sector obviously spent more on corruption, as 47 per cent of formal firms claimed that informal gifts/payments were commonplace in comparison to 33 per cent for micro-enterprises.
Also, the report stated that micro-enterprises have a greater mistrust of institutions than formal firms; that 63 per cent of formal sector firms and 72 per cent of micro-enterprises reported that the application of laws was not consistent and predictable; and that 41 per cent of formal firms and 20 per cent of micro-enterprises reported that they had advance knowledge of informal payments/gifts.
Adamawa, Akwa Ibom, Bayelsa, Benue, Borno, Delta, Ebonyi, Edo, Ekiti, Gombe, Imo, Jigawa, Katsina, Kebbi, Kogi and Kwara States are some of the states where the study was conducted. The rest are Nassarawa, Niger, Ondo, Osun, Oyo, Plateau, Rivers, Taraba, Yobe, and Zamfara.