Press Statement On State Of The Nation By NLF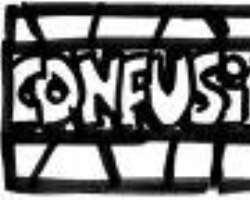 Ladies and Gentlemen of the Press,

It is a great pleasure to address you once again on the activities of the Nigeria Liberty Forum. The last time we called you out was for our peaceful protest against the presence of the notorious General Olusegun Obasanjo at a conference on the Congo at the London School of Economics. At that time, we had a running battle with the authorities of the LSE who felt they had to protect their guest by banning our peaceful protest against him. Of course, they failed, as Nigerians, Africans and other citizens of the world showed up there in strong numbers to let their voices be heard. Indeed, it is safe to say our target heard them loud and clear, which was all that mattered to us. We thank you, the press, for making it possible for the world to hear what we were saying at the time, which was that a man of Obasanjo's antecedents, notoriety and history has no business being appointed as the peace envoy of the United Nations Secretary General, Ban Ki-moon in the Congo. Our Statement issued at the time detailed our reasons and it is on record that General Obasanjo, or any other person on his behalf, has not debunked any of these, because he and those who appointed him know that we speak the truth.
Today, however, we are calling out Nigerians for a different kind of event. On May 29 2009, we are organizing a Conference to discuss the state of the Nigerian nation. Having once again ran the gauntlet of contrived and, we dare say, politically instigated obstacles put on our path by, this time, the authorities of the London Metropolitan University (instigated by elements from Nigerian governmental quarters), we are happy to say the event is still going ahead at the venue advertised, even as it has boiled down to us now being forced to pay for it through our nose. But let it be known that those whose stock in trade is the stifling of the public space will learn that you cannot muffle voices that need to be heard. We are therefore ready, able and willing to carry on the programme as earlier advertised. We thank you all for your support.
Now, for those who are keen followers of our national history, May 29, for good or ill, has become a significant date in our national development. It was the day, ten years ago, that we returned to democratic rule following yet another long period of military interregnum. After a year, in which President Olusegun Obasanjo had put the democratic experiment on the path of wanton abuse on the first anniversary of his presidency, he imperiously declared that every May 29 should henceforth be celebrated as "Democracy Day". This dubious proclamation was a desperate response to Nigerians' lukewarm attitude to his government even that early, principally because by this time, with the still-comatose economy, the invasion of Odi, the politically-instigated communal killings and the surging corruption sweeping all levels of government, Nigerians were beginning to think that the so-called return to democracy was no different from military rule. For nearly seven years prior to that time, Nigerians had increasingly seen June 12 as the true Democracy Day as the military juntas of Generals Sani Abacha and Abdulsalami Abubakar tried everything in their arsenal to erase the date from national consciousness without success. Even though by this time the winner of the June 12 presidential election and the representative of that democratic mandate, Moshood Abiola had long been dead in military detention, Obasanjo felt the ghost of June 12 could only be effectively buried by replacing that date with another in national consciousness. Thus, declaring May 29 Democracy Day was his idea of a political masterstroke.
Though Nigerians saw through the charade and appropriately protested at the time, but most people knew that the taste of the pudding was always going to be in the eating. In other words, Nigerians were aware that a mere proclamation would not do the magic. They believed, as they still believe now, that May 29 can only be properly celebrated as Democracy Day if the dividends of democracy accrue to the people. It is a sad commentary on our journey so far that today, a decade after, the overwhelming feeling in Nigeria and beyond is that of failure of the political class to deliver on the promise of May 29, 1999. Thus, Ladies and Gentlemen, we are not exactly going to be celebrating Democracy Day on May 29; but rather, we are going to use the opportunity of the day to once again remind the failed Nigerian establishment and the world exactly why we are where we are and what needs to be done by all to achieve our dream of true democracy in Nigeria. There can be no better time for this considering what is going on right now in our country.
Today, fellow Nigerians are being shot, bombed, strafed and killed in cold blood in the Niger-Delta by the Nigerian Armed Forces in the name of pursuing oil "militants". In one state, the governor expelled fellow citizens from their homes for no other reason than a claim that they are not ethnically indigenous to the area they're domiciled. Corruption has conquered the nation to the extent that no one can convincingly say that graft is not the operative principle of state policy at all levels of government. We have just witnessed another disgrace of an election, with the attendant loss of lives and property in Ekiti State. Yet, it was not too long ago that our own Professor Wonder, Maurice Iwu boasted that Americans should be taking lessons from us in conducting elections. Yet, given a space just about the size of the second smallest state in the United States, Delaware and with a population far lesser than Chicago city, students of credible elections worldwide are left tongue-tied by Iwu's Armageddonian product. Nigerians are filled with trepidation helplessly waiting for what will be another of his bloody experiment in Anambra State next year.
Ladies and Gentlemen, we can go on and on reeling out a list of what is wrong today with our country, but that is partly what the forthcoming Conference is about and that is why it has as its theme, "The State of the Nation". We know it is a cliché to say the state of the Nigerian nation is precarious; but saying so today has more resonance to it, because it does look increasingly likely that we are moving sharply to some kind of denouement, for good or ill. The negative political winds sowed by successive military and today's supposedly democratic governments are now sprouting their whirlwinds in all sectors and more crucially, as a social, political and economic construct the centre definitely can no longer hold. Sadly, at the helms of affairs in Abuja is a man whose health and lack of vision stunt development and conflagrate the embers of a nation already charred beyond recognition when General Obasanjo dubiously imposed him on the nation. Of course, the Nigerian Supreme Court has since given him a legal leg to stand on, but his legitimacy remains extremely doubtful and his slothfulness helps no one, irrespective of whether or not he has good intentions.
Really, the tragedy that is Nigeria is written on the faces of the common man and carried forth in their voices wherever they are, be it at home or abroad. We in Diaspora have never relented in contributing our ideas and resources to the national cause, but like those at home, we've always been beaten back by an establishment that is unyielding in its commitment to national disgrace. A nation of bright, dynamic and hardworking people has been reduced to a laughing stock around the world. But we cannot give up! We must continue the mission of reaching our people with the right ideas! We must believe the time will come when we shall actualize our massive potentials as a nation! We have to keep on voicing our concerns and acting on them as much as we can, for our sake and the sake of our children, born and unborn! Yes, we must speak up, because the counterfeit coin of silence isn't good enough to buy us the necessary peace of mind!
To this end, the Nigeria Liberty Forum has lined up an impressive speakers' list of some of the most respected Nigerians for this Conference. They include Professor Wole Soyinka, Mr Nuhu Ribadu, Mr Femi Falana, Dr Okey Ndibe, Mr Omoyele Sowore and Sister Affiong L. Affiong. Jean Lambert, a Member of the European Parliament representing the London area shall also join the talk. Professor Sola Adeyeye, a former member of the Nigerian House of Representatives and Mr Kennedy Emetulu of the Nigeria Liberty Forum shall be the Moderators for the day. Mr Kayode Ogundamisi shall deliver an address on behalf of the organizers.
As you all know, the name Professor Wole Soyinka loudly rings a bell. In October 1986, he made history as the first African to be awarded the Nobel Prize in Literature. Though, it was a well-deserved honour for his work as a thinker and writer, his political activism is no less compelling. Indeed, his thought and activism have always been two sides of the same coin. Soyinka's intellectual precociousness opened our country's eyes to a new political dawn on October 1, 1960 when A Dance of the Forests premiered as the official play for the Independence Day celebrations. But the play itself is not a celebration. It is a strong warning, a prophetic disrobing of our political Olympians, whose pettiness, greed and cowardice have all rubbed off on the people leading to almost half a century of anomy. Nearly seven years later, while the giants of the intellectual and political class took their oaths of costly silence as Nigeria stumbled into a Civil War, only one man outside government stood there, risking his life, to once again tell his countrymen and women that it was a senseless war. For his troubles, he was shackled and packaged off to jail by the General Yakubu Gowon military junta and left there in the years the hostilities raged on, only to be released two months before the official end of the war. Soyinka has walked the Evil Forest of Nigerian politics, confronting all its human demons eyeball to eyeball, challenging them to do their karmic worst as he speaks scorching truth to power. It is true to character that his scrapes with death during the General Sani Abacha era and his principled opposition to the Obasanjo civilian regime have also produced some of the most seminal moments in opposition to bad governance in Nigeria.
For some years now, especially since after the assassination of Bola Ige, the former Attorney-General and Minister of Justice under Obasanjo, Soyinka has become preoccupied with the task of unmasking the cult of death within the Peoples Democratic Party (PDP). In his characteristic boldness, he declared that the party harbours within it "a nest of killers" or "rogue cells" masterminding the numerous assassinations that perforated the regime of General Obasanjo. The fact that up till this day, the police and the justice administration system have solved none of these murders rankles greatly with all patriots. Characteristically, Soyinka isn't giving up. Indeed, such a puzzle may find its way into his art, because it is a phenomenon that challenges our humanity and what seems like our collective helplessness and these in themselves stir the calmness of his intellectual waters. Convinced that the writer or political artist can be a man of action, if and when his special circumstances call for it, Soyinka did not hide behind his art when the need arose. In endless, set-piece actions of national importance, Soyinka has interacted on a personal level with nearly if not all the movers and shakers of the Nigerian nation since the grant of flag Independence and has remained ever so effervescent in pursuit of the Nigerian project. So, if anyone can talk Nigeria, Soyinka can. If anyone can inspire us all to heal Nigeria, he can.
Nuhu Ribadu may not be everybody's cup of tea, but there are things even his staunchest critics cannot deny. From the moment he came to national prominence as the Chairman of the then newly created Economic and Financial Crimes Commission (EFCC) in 2003, he showed an uncommon zeal in the job of taking on corruption. Between then and when he was unceremoniously removed in 2007, he never relented in his mission to bring to book as many nation-looters as he could lay his hands on. No doubt, there were some cases of over-zealousness, high-handedness, selectiveness and even abuse of the rule of law and there are those who would say he was no more than an instrument of political vendetta for Obasanjo and his cohorts. They may be partly right, based on some evidence we cannot deny; but when all is said and done, no one outside the highest echelon of government has endeared himself/herself to the hearts of Nigerians as an anti-corruption fighter than Nuhu Ribadu. Now, it is not because Nigerians do not recognise his fallibility in the high politics that frustrated and to a great extent distorted the fight against corruption at the very top, they do. Nonetheless, what mostly impressed them was that for the first time, they witnessed someone who set out and succeeded to a great degree to fight the then prevalent crime notoriously known as "419", which had the nation and its reputation on tenterhooks. That alone was able to remove Nigeria from the blacklist of the Financial Action Task Force on Money Laundering (FATF) and restore the nation to a degree of credibility.

But no matter the divide you belong to in the Ribadu debate, the way he was unceremoniously removed from office and his travails today with the police authorities in court in Nigeria tells the story of an establishment man who is being sacrificed because he has values and standards he just would not lower. For some of us, Ribadu is today far more important and far more useful than when he was in government. Then, he was a political tool whose zeal and credibility were used to achieve some not-so-wholesome ends by his political superiors. But today, he's at Oxford learning and still working on anti-corruption efforts. That is the mark of a man who is ready to correct the mistakes he made in the past if he has the opportunity in any capacity again in the future. Ribadu must not be discarded. He must find a home amongst progressive Nigerians, because he's still got more to offer and, of course, more to learn.
If a vote were to be taken amongst the Nigerian political establishment at the highest levels on how to classify Mr Femi Falana, an overwhelming majority will declare him a troublemaker. Now, it is not that the man has picked up an AK47 or a Colt and gone after them; rather, in the tradition so championed by the indomitable Gani Fawehinmi (a friend and a mentor), Falana, who is also a prominent politician, has used the instrumentality of the law in a society so enslaved by lawlessness at all levels to successfully challenge, on numerous occasions, the excesses of the state. In the effort of the latter through corrupt and failed leadership to run roughshod over ordinary citizens, more often than not, they have had to contend with Mr Falana. And for this, he had been clamped in jail several times by regimes that have no patience for his courage, steadfastness and relentless pursuit of justice for the ordinary citizen.
Mr Falana, who is the recipient of the International Bar Association Human Rights Institute's 2008 Bernard Simons Memorial Award for the Advancement of Human Rights is also the President of the West African Bar Association. His activism within the labour movement, including several pro bono representations for groups and members of civil society, has made him a highly visible leader in the Nigerian and African human rights community. Falana was originally sounded out to be a member of the Justice Muhammadu Uwais-led Electoral Reforms Committee, but he turned down the chance on the basis that they couldn't give him a guarantee that the government will not tamper with the Committee's Report. Today, with the barefaced butchering of the Report by the National Council of State and the Federal Executive Council, the man has been proved right! It is now patently clear that Nigerians cannot realistically look forward to a free and fair elections come 2011 based on what the government is peddling now as "reforms". Falana believes that free and fair elections and protection of and respect for human rights are strong indices of a working democracy and as far as these continue to be absent in Nigeria, we can trust that he would continue to lend his considerable professional and personal weight to the continued fight to entrench them.
Dr Okey Ndibe can best be described as the man who ably synthesizes the literary and political values of two of Nigeria's greatest writers of conscience, Professors Chinua Achebe and Wole Soyinka. Arrows of Rain, his first novel combines the story-telling ability of an Achebe and the controlled chaos of Soyinka's drama, leaving us with the hope that he would grow into a master tragedian like his eminent mentors. Ndibe has added a journalistic dimension to his writing; his prolific output today being in the tradition of the old pamphleteers. Whether on the Internet or in his column in the Nigerian Sun newspaper, this Elijah powerfully and consistently voices a truth hardly understood by those within his profession. His crisp use of language and freshness of thought at once embrace and intimidate. When the infamous Obasanjo's Man Friday, Andy Uba bought everything and everyone in sight in his accursed mission to seize Anambra State in the 2007 gubernatorial election, one price he couldn't pay was Dr Ndibe's. As the latter harrumphed relentlessly in the nooks and dark crannies Uba reached out to pluck the evasive apple, all sorts were thrown in his path to keep him off the scent. But he never relented until Uba vanished into political thin air! No doubt, this man's head is wanted on a plate, but no sword can slash it, because like his literary and political mentors, he's still got more to say and do. He is today, a living example that the glory days of intellective and convictive journalism aren't over.
Omoyele Sowore is today associated with advocacy journalism as one of the founders of SaharaReporters, the online citizen-journalism website that has become the Mecca of pro-good governance and anti-corruption patriots. From his days as a students' union leader at the University of Lagos through his running battles with the Abacha dictatorship, Sowore exhibited a restless spirit that saw him champion popular pro-democracy causes that had him clamped in jail eight times. The body blows did not knock him out and settlement in the United States never presented him a convenient excuse to look the other way. Today, this uncommon patriot has made SharaReporters the nemesis of political criminals whose minds are no longer at ease at any given day until they check SaharaReporters to know Sowore and his crew haven't yet plastered their latest crimes on their front-page. Of course, this is just an expression of Sowore's conviction that those in public service in our country must be held accountable. Today, even without the Nigerian government saying so publicly, we know he is a persona non grata in his home country for the simple reason that he's been able to mobilize ordinary citizens under the banner of alternative media to produce a bastion of genuine information and education on national affairs.
Last, but not the least, we shall also be hearing from Sister Affiong L. Affiong, a formidable Pan-Afrikanist, cultural ambassador and women's rights advocate. She is the Secretary General of the international political advocacy and women solidarity network, Moyo wa Taifa and is well-known in the UK Black community as an astute political organiser, human rights campaigner, immigration, employment and anti-discrimination advocate. She is best known as the Coordinator of the Jubilee 2000 Africa Campaign, which was part of a worldwide rally against poverty and third world debts. Her perspective on national development is essentially continental. She believes that the national problem of every African state can be linked directly to colonialism and the false consciousness imposed on us by its effects. To her, positive change will come only if we do away with the artificial boundaries and return to our real cultural roots, because these are the main things needed to make our society whole again.
Ladies and Gentlemen of the Press, again we salute you. We salute your steadfastness and commitment to help us spread the word amongst members of our community at home and abroad and amongst those with influence to change things for the better for Nigeria nay Africa. Of course, we members of the Nigeria Liberty Forum are not under any illusions as to what is required to put Nigeria on the map of good governance and real development, but we are not intimidated. We stand with the Nigerian people in the struggle to wrest our future from the hands of political brigands masquerading as democrats. We may not have set out at dawn, but we can still reach there, because it's our strong belief that it's never too late to save the soul of a nation.
Thank you.


Signed:

Kayode Ogundamisi
Zainab Abdullahi
Kennedy Emetulu
(For and on behalf of Nigeria Liberty Forum)


NIGERIA LIBERTY FORUM
3 Birkbeck Street London E2 6JY Tel: + 44 203 0150 739 Mobile: + 44 7951 402 986
Nigeria: P . O . Box 3720 Ikeja, Lagos. Nigeria.
Website: www.nigerialibertyforum.org.uk E mail [email protected] e-mail address is being protected from spambots.
|
Article source