STATEMENT BY THE ECOWAS COMMISSION ON THE RETURN TO MALI OF INTERIM PRESIDENT, DIONCOUNDA TRAORE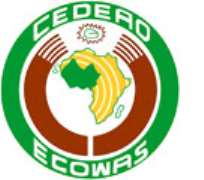 ABUJA, Nigeria, August 1, 2012/African Press Organization (APO)/ -- The ECOWAS Commission welcomes the return of H.E. Dionkounda Traoré to Mali on 27 July 2012 to resume his functions as Interim President of the Transition.
The Commission also takes positive note of the address to the nation of 29 July 2012, in which the Interim President, among other commitments, expressed his resolve to oversee the establishment of a Government of National Unity while urging the Malian people to welcome the assistance being proposed by ECOWAS, the AU and UN to deal with the crisis facing Mali.
ECOWAS wishes to stress that the establishment of a government of national unity is in conformity with the Decisions of the ECOWAS Heads of State taken at their Summit in Yamoussoukro from 28-29 June 2012, and which were further reinforced by those taken at the meeting of the Regional Contact Group on Mali on 7 July 2012 in Ougadougou. The Commission, therefore, encourages the Interim President to vigorously pursue this goal.
While expressing its support for President Dioncounda Traoré in his new endeavors, the ECOWAS Commission wishes to reiterate its readiness to deploy its Standby Force in support of the Government of Mali, as soon as the request in this direction is made.
Désiré Kadré OUEDRAOGO
President of the ECOWAS Commission Abuja, 31 July 2012