FG Continues Blame-Trading With House On Budget Implementation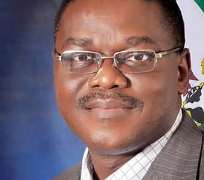 ABUJA, July 30, (THEWILL) – The trading of blames between the legislative and executive arms of government continued on Monday with the Federal Government maintaining its stance on the culpability of the Federal House of Representatives in the delay in the implementation of the budget.
Speaking with State House correspondents on Monday after his ministry presented its budget performance to the president, minister for health, Professor Onyebuchi Chukwu, argued that the House, by embarking on the execution of constituency projects in the 2012 budget rather than completing the old ones, had significantly slowed the implementation of the budget.
He insisted that old projects should be completed before new ones are initiated, considering that the design of new projects alone takes up to 14 weeks, even without the procurement and award of contract processes.
"If you rather insist that we do new programmes, obviously there will not be enough money to complete those other previous constituency projects that are there. If you go through the records, you will find that there are a lot of constituency projects that are yet to be completed," he said.
"And because those people who were representatives of the people before are no more there, the projects have remained uncompleted. The new people then insist they should have one to show that they are doing something, and they are cracking our budget. We are still discussing. Mr. President made sense by saying we should forget any new constituency projects. Let's complete all uncompleted projects; but then, these are issues still under discussions."
He went on to emphasise the importance of following due process in the implementation of the budget, saying, "For any project, if it involves construction, you will know that if you go through the Procurement Act, you first have to have a design.
"That design, even the contractor who did the design, involves procurement, advertising, bidding, and then selection. It is only after design that you can do construction. You cannot bring up procurement for construction if there is no design.
"So these things take time and many people have said that even if you remove human factors, if you just follow the main Procurement Act, just to get that design will take between 12 and 14 weeks. So you can understand why a budget that started being implemented in May will not have gotten to the stage of awarding contracts by July."
Chukwu also bemoaned the National Assembly's reduction of the health ministry's budget proposal on disease prevention, surveillance and control from N582m to only N78 million, saying it adversely affected its work on disease prevention, disease surveillance, and disease control.