CHEVRON ANNOUNCES PRODUCTION INCREASE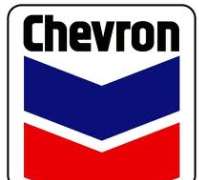 By Yemie Adeoye
Chevron Corporation has announced that production increases from project ramp-ups in Thailand, the United States and Nigeria were more than offset by normal field declines, the shut-in of the Frade Field in Brazil, maintenance-related downtime and dispositions.
This is coming on the heels of disclosures by the corporation that it recorded a profit of $7.2billion for second quarter, Q2, 2012.
This was contained in a statement posted on the corporation's website. The statement read in part that worldwide net oil-equivalent production was 2.62 million barrels per day, bpd, in Q2 2012, down from 2.69 million bpd in the same period of 2011.
The company said it purchased $1.25billion of its common stock under its share repurchase programme. Worldwide net oil-equivalent production was 2.62 million bpd in the review period down from 2.69 million bpd in the corresponding period of 2011.
'Our second quarter earnings and cash flow were among our strongest ever, even with softer oil markets,' said Chairman and CEO, Mr. John Watson. 'Despite current weakness in the global economy, we continue to invest in our long-term growth projects to help deliver affordable energy to meet future demand.
We took several important steps to advance our major upstream capital projects, in particular achieving milestones in our natural gas development projects in the Asia-Pacific region. We also expanded our global exploration resource acreage, including new leases in the Gulf of Mexico where we already hold a significant position.'
The statement also listed important recent upstream milestones in various parts of the world including Australia, Asia, Middle East, Europe, and America, while also divesting non-core assets and furthering new growth investments.