ASUU Calls Off Strike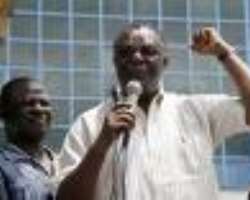 By Sanni Gombe
Teachers in Nigeria's public universities resumed work on Monday (1June), after a two-week warning strike to force the federal government to sign the agreement it reached with the teachers' union on better welfare and provision of necessary teaching facilities.
President of the umbrella Academic Staff Union of Nigerian Universities (ASUU), Prof. Ukachukwu Awuchie, announced the suspension of the strike at the weekend, saying it followed the expiration oSubmit an Articlef the two weeks for the warning strike and the intervention of Education Minister Sam Egwu.
``I spoke with the Minister on Thursday and if what we discussed is anything to go by, then permanent normalcy will soon return to our campuses,'' he said.
Incessant strikes by teachers in Nigeria's tertiary institutions has caused the rising number of private universities in the country to thrive, since their lecturers are not members of the ASUU.
Despite the creation of a special salary scale for teachers in public universities, their salaries and allowances have not risen enough to discourage them from moving to the private universities or going abroad to seek greener pasture.
|
Article source