2 Veteran Nollywood Actors Fight Over Actress, Bisi Komolafe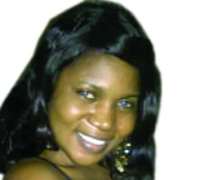 Going by the gist reaching Nollywoodgists.com, all is not going well between two veteran Yoruba actors who reportedly had an exchange of hot words between each other over beautiful actress, Bisi Komolafe.
The two actors, Dele Odule and Yinka Quadri reportedly crossed the parts of each other recently. According to a bird in the know, Dele Odule was reported to have told Bisi that she and her master, Yinka were illiterates. This happened after Bisi and Dele Odule had a misunderstanding a day before.
As we were told, Bisi refused to greet Dele while both were on a movie set of Sanyeri. Angered by Bisi's act, Dele reportedly called back the young actress to greet him as an elder should be greeted. This, as our amebor told us, was reluctantly done by Bisi.
Probably to let Bisi know that if not crisis in ANTP, he, Dele, should have been an ANTP president by now, Dele was said to have descended on Bisi and her boss, Yinka Quadri by saying that he was more educated than them.
Unknown to Dele, who was reported to have later called Yinka to report Bisi to him, the beautiful actress had already told her boss on phone about the development especially the insult meted out on him.
While speaking to Dele on phone, Yinka reportedly confronted him on the reason he was called an illiterate. This, as we were told, degenerated into an exchange of words between the two veteran Yoruba actors.
We now hear that Dele is not presently happy with Bisi over the matter.

Dele Odule, Bisi Komolafe and Yinka Quadri