AC Calls Oni's Reaction To Ekiti Re-run Delusional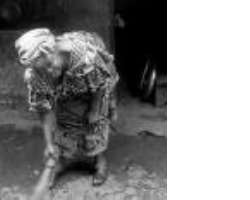 The Action Congress (AC) has described as delusional and clearly out of tune the reaction of Gov. Segun Oni of Ekiti state to the recent re-run in the state.
In a statement issued on Friday by its National Publicity Secretary, Alhaji Lai Mohammed, the party said Gov. Oni definitely stands alone in describing the re-run as the "most consistent and most efficient election" in the state.
``All dispassionate observers of that re-run have condemned it as the boldest electoral heist in these shores in recent time, and the brigandage and rigging by the PDP have even been cited as part of the reasons US President Barack Obama has opted to visit Ghana instead of Nigeria on his maiden voyage to Africa
``For anyone, therefore, to describe such election as the 'cleanest and the most credible in the history of elections in this terrain' hints at some form of hallucination on that person's part,'' it said.
The AC said it was instructive that Gov. Oni admitted that the result sheet of the result in Ifaki was not signed by AC agents, but described his statement that the agents were nowhere to be found as simply incredible.
``Is Gov. Oni saying INEC did not accredit any AC agent? Is it possible that the AC could have freely left the town for the PDP in such a crucial election? Or is Oni admitting that PDP thugs simply ran AC agents out of town?'' the party queried.
It also wondered how the AC could have received no vote in Ifaki, when the party's Senatorial candidate for that area hails from the town. No one will believe that not a single person voted for the AC in Ifaki!
``The truth of the matter is that the PDP has never recorded any honest result
anywhere in the country since 1999, and that was borne out in the Ekiti re-run.
``For instance, in the April 14, 2007 election, PDP was to have won with the margin of 177,000 to 108,000. When re-run was done, even with rigging, the party won with less than 5,000 votes! What happens to about 64,000 people who voted just two years ago? Could they have all died or disappeared?
``Also, in the April 2007 governorship election in Ido-Osi, the PDP claimed to have scored 32,000 votes. At the re-run, the party - even with a cooked result - was only able to garner 15,939 votes. What happened to the almost 15,000 people who voted in 2007 in Ido Osi?
``And in Oye Ekiti, PDP, in collusion with the irredeemably INEC, disseminated the lie that there are 18,000 votes from there alone. After the re-run, less than 2,100 people voted! Truth is when the real test came in the re-run, PDP failed, but simply resorted to fabricating results that cannot stand any scrutiny.
``It is no wonder, therefore, that INEC has so far bluntly refused to release the necessary papers for us to file our case at the tribunal. The strategy is to drag on for as long as it takes for the statutory limit of filing such case to expire. The strategy is to frustrate us. But it will not work!,'' AC said
Alhaji Lai Mohammed
National Publicity Secretary
Action Congress
Lagos, May 29th 2009
|
Article source