U.S Ambassador Expresses Concerns For Civilians In Niger Delta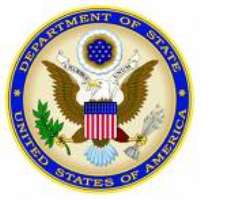 U.S. Ambassador Robin Renée Sanders and visiting civil society expert Dr. Julie Sullivan spoke on the role of civil society in a democracy highlighting the importance of a peaceful enabling environment for democracies to flourish. Sanders and Sullivan are in Lagos today as part of a round of workshops in the country on capacity building training for civil society groups on election reform.
Dr. Sullivan is President and CEO of the International Foundation for Education and Self-Help (IFESH). IFESH is the implementing partner for the USAID CALAM project, which focuses on conflict management and abatement, particularly in the Niger Delta.
Noting recent events in the Niger Delta, the Ambassador said "part of a democracy is protecting the lives of civilians.
We call for the peaceful settlement of the range of issues to address the development challenges in the Niger Delta region. We recognize that the actions of all parties involved in this conflict are affecting the lives of innocent civilians and contributing to civilian casualties."
Sullivan, daughter of the late activist Reverend Sullivan, highlighted her civil society organization's conflict mediation and abatement programs throughout the Delta Region through peace clubs and other conflict management programs.
|
Article source