THE AFRICAN COMMISSION ON NUCLEAR ENERGY CONVENES ITS SECOND MEETING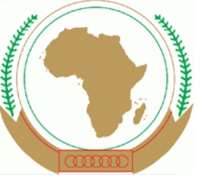 ADDIS ABABA, Ethiopia, July 26, 2012/African Press Organization (APO)/ -- The African Commission on Nuclear Energy (AFCONE), established within the framework of the African Nuclear Weapon‐Free‐Zone Treaty, also known as the Treaty of Pelindaba, held today, at the African Union (AU) Headquarters, in Addis Ababa, its second ordinary session, to finalize and adopt key documents required for its early and full operationalization. The first ordinary session of AFCONE took place in Addis Ababa, on 4 May 2011.
Today's meeting adopted the rules of procedure, structure, programme of work and budget of AFCONE. The programme of work focusses on the following areas: monitoring of compliance by the State Parties with their non‐proliferation obligations; nuclear and radiation safety and security; nuclear sciences and technology; partnership and technical cooperation. Regarding the budget, the meeting agreed to an amount of approximately US $800,000 per year for the period 2012‐2014. The meeting also agreed on the scale of assessment for contributions to the budget of AFCONE. The conclusions reached will be submitted to the second Conference of State Parties, scheduled to be held in Addis Ababa, in November 2012.
The meeting provided an opportunity to review and adopt the Terms of Reference of AFCONE Executive Secretary, who is in charge of the day‐to‐day activities of the Commission. The representatives of the Government South Africa seized the opportunity to provide an update on the steps being taken for the establishment of AFCONE Executive Secretariat, which will be based in Pretoria. The Government of South Africa will provide the required facilities in terms of office space and equipment. The host agreement is being finalized between the AU Commission and South Africa.
The Treaty of Pelindaba, which entered into force on 15 July 2009, establishes Africa as a zone free of nuclear weapons. It mandates AFCONE to monitor compliance by the State Parties with their obligations under the Treaty, as well as to promote the peaceful use of nuclear science and technology in various fields, including health, agriculture, industry and energy.
The meeting was opened by Ambassador Abdul Samad Minty of South Africa, Chairperson of AFCONE, and El‐Ghassim Wane, Director of the AU Peace and Security Department. It was attended by eleven of the twelve members of AFCONE, who were elected for a three‐year term at the First Conference of States Parties, held in Addis Ababa, on 4 November 2010. The AFCONE Commissioners are from the following countries: Algeria, Burkina Faso, Cameroon, Ethiopia, Kenya, Mali, Mauritius, Libya, Senegal, South Africa, Togo and Tunisia.
Before the meeting, the Chairperson of AFCONE met with the AU Commissioner for Peace and Security, Amb. Ramtane Lamamra, to exchange views on the efforts to fully operationalize AFCONE and on the overall implementation process of the Treaty of Pelindaba.