Rake Officially Rules Himself Out Of Barclays Job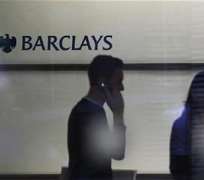 Michael Rake has formally informed Barclays (BARC.L) that he does not wish to be considered for the role of chairman, easyJet (EZJ.L) said on Monday, confirming what sources had told Reuters on behalf of Rake.
"Mike Rake has informed the easyJet Board that he has formally informed the chairman of Barclays that he does not wish to be a candidate for the chairmanship of Barclays," the statement said. "The board takes the opportunity to repeat its support for Sir Mike."
Rake also holds chairmanship roles at telecoms firm BT Group (BT.L) and easyJet (EZJ.L).
REUTERS