Campus Cultism: FG appoints Committee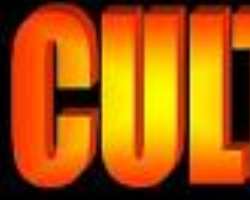 By Deji Wale Fadeyi, Abuja

Following rate of cultism activities in higher institutions across the country President Umar Yar'adua has appointed a committee on Campus safety with a charge to them to strive towards solving the problem once and for all.
According to the Minister of Education, Dr. Sam Egwu who inaugurated the committee in his office, President Yar'Adua approved the setting up of the committee because of the magnitude of the challenges of cultism on campuses of nation's tertiary institutions.
Dr. Egwu directed the committee to, in discharging its responsibilities, collaborate with the relevant security agencies and work without fear or favour to expose those involved no matter how highly placed in the society.
He described campus cultism as a national embarrassment because innocent students and lecturers have been maimed, injured or killed by the dare-devil cultists and their sponsors.
This is as he urged the committee to look into the Blue Print on Campus Cultism prepared by the Federal Ministry of Education adding that it would give them an insight into the activities of cultists of the nation's campuses.
The Minister observed that though some institutions have already been taking steps towards addressing the menace, the committee should visit various campuses to ascertain the situation and assure them of the support of the federal government in their assignment.
While responding the chairman of the committee and Executive Secretary of the National Universities Commission, Prof. Julius Okojie traced the origin of campus cultism and noted that tertiary institutions across the country have always been associated with one form of confrontational organisations or the other like the Pirates confraternity but that the problem was aggravated when students started securing accommodation outside the campuses.
This according to him made them to be involved in all kinds of vices noting that government has been taking steps to curb the menace including the payment of N10million grant to each federal university while NUC had directed universities to publish the list of those involved in cultism in the media.
|
Article source