Police Refutes Martins Claims of Financial Impropriety against IG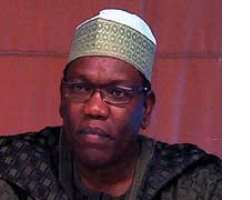 The Police Public Relations Officer, Assistant Commissioner of Police, Emmanuel Ojukwu spoke on the allegations of financial impropriety levelled against the Inspector General of Police, Mike Okiro by the embattled National Coordinator of the Police Equipment Foundation, Chief Kenny Martins.
ACP Ojukwu was speaking to journalists in Abuja, the nation's capital, he said that the allegation of attempts by the Inspector General of Police to hijack funds belonging to the foundation are baseless as the Inspector General of Police has never made any demands on the Foundation or its Coordinator.
He further said that since the matter is now before a law court, Chief Kenny Martins should allow the law to take its natural course of justice.
Martins who was arrested at the premises of the Magistrate Court in Abuja after about 7 hours siege by the police, was arraigned yesterday at the Federal High Court on a fresh 4-Count Charge.
Martins pleaded not guilty after the offence was read to him.
|
Article source