Lamido Pledges Provision Of More Basic Infrastructure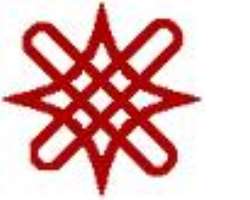 Gov. Sule Lamido of Jigawa has pledged that his administration will continue to accord top priority to the provision of basic infrastructure for the people.
Lamido made the promise on Friday in Kiyawa when Gov. Babangida Aliyu of Niger inaugurated the Jahun-Kiyawa-Gumel road on his behalf.
He said that he would always be mindful of the people's needs and aspirations, adding that the road
projects in Kiyawa, Jahun and Gunjungu were meant to promote the people's socio-economic activities.
"I will not relent in my efforts to bring the dividends of democracy, positive changes and transformation to the state," Lamido said.
Speaking while commissioning the projects, Aliyu commended Lamido for his development projects which,
he noted, were aimed at enhancing the living standards of the people.
Aliyu pledged that he would also invite Lamido to Niger to come and witness his (Aliyu's) achievements
in the state.
Earlier, the Commissioner for Works and Transport, Alhaji Baba Aliyu, said that the Jahun-Kiyawa-Gumel
road.
He noted that prior to its renovation; the road had been in a state of disrepair.
"The road turned out to be a death trap where many lives and properties were lost," he said.
The commissioner said that his ministry had utilised its in-house professionals to prepare the design
of all the 12 roads currently under construction.
"The road projects were executed through direct labour at the cost of N26 million and they would have
cost N289 million. Thereby, we have done a lot of savings for the government," Aliyu said
|
Article source