An open letter to Nigeria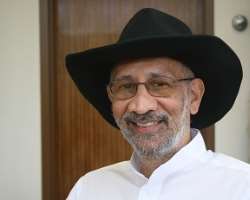 Director-General of IITA, Dr. Peter Hartmann
On 15 April 2009, a newspaper (not this one) quoted an organization that warns about hazards of IITA improving cassava in Nigeria. The carelessness of their message amounts to a disservice to the Nigerian public.
Consume and enjoy, with great peace of mind, all crops that IITA works on, cassava, cowpea, bananas, plantain, yams, and maize. Our improved varieties provide more protein and vitamins, both necessary to good nutrition. The younger ones in your family will benefit greatly from consuming a mix of such healthy foods. These proteins and vitamins are found naturally in the plant. We search the world – Africa, Americas, Asia - for different varieties to improve the ones that your family consumes.
The damage of poor nutrition in children is often irreversible. To the extent you can nourish the younger generation better; the life ahead of them will be improved.
The newspaper message mentioned above which tried to scare Nigerians also left out the fact that Nigeria has extensive controls on the release of food plants and organizations such as NAFDAC, are vigilant in checking for food contaminants.
Since its creation, over forty years ago, IITA has never released anything that was harmful to anyone.
Hartmann
Director General, IITA
IITA is a not for profit organization headquartered in Nigeria.