Cross River Government Spends N3.39B On Federal Road Repairs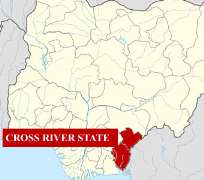 CALABAR, July 05, (THEWILL) – The Cross River State Government is currently spending over N3 billion for repair of three major Federal roads in the State.
The roads, according to the Deputy Director, Civil Engineering in the State Ministry of Works, Engr. Robert Etu are the Ikom-Obudu Federal Highway, Ugep-Ikom-Ogoja Federal Highway and the Calabar-Itu Highway.
Addressing journalists during the just-concluded media tour in the State, Engr. Etu said the State Government decided to embark on the repair in view of public outcries regarding the deplorable condition of the roads.
He explained that arrangements would after all be worked out between the State and Federal Government on the financial commitments of the State, adding that despite the lean financial resources of the State, there was need to upgrade all roads within and leading into the State.
He stressed for instance that the Ikom-Obudu road remedial work covering 106 kilometers, was awarded to a Chinese Construction Company at the cost of N450 Million, the Ugep-Ikom-Ogoja repairs covering 180 kilometers awarded at the cost of N947 Million while the Calabar-Itu road project cost N2 billion.
Benefits of this intervention measure, Engr. Etu said are the provision of affordable access for all road users, including farmers and their products and the safeguard of lives and property on the roads.
He assured that when completed, the people would find value in the institutionalization of good Governance, Rural Transformation and equity at all levels of Government.