SIXTH AFRICAN UNION PRE-SUMMIT ON GENDER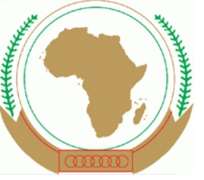 ADDIS ABABA, Ethiopia, July 4, 2012/African Press Organization (APO)/ -- INVITATION TO JOURNALISTS
Theme: Boosting intra-Africa Trade
When: July 5 – 7 2012
Where: Small Conference Hall 2 in the New African Union Conference Center, Addis Ababa, Ethiopia.
Why: Women have greatly contributed in advancing trade within the continent. The Directorate of Women, Gender and Development, will present a report on the Solemn Declaration on Gender Equality in Africa highlighting the role of women in advancing the development agenda of the AU.
Participants: African Women Entrepreneurs among others.
Background: At a time in which women only represent 31.5% of the staff of the Commission, it seems relevant to reflect on the issue of gender. The theme of this year's summit: "Boosting Intra-african trade" includes stakeholders and private sectors focusing on the women efforts.
Journalists are invited to cover this event from July 5th to 7th in the Small Conference Hall 2
For more information please visit the AU website: www.au.int