The Nigerian Untouchables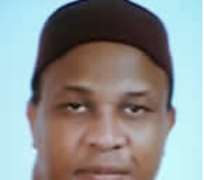 In 1987, there was a remake of an epic movie that starred Kevin Costner. If you like mafia or mob movies, you will enjoy it. The story centers around mafia boss Al Capone who basically had the entire city of Chicago under his control. The corruption and impunity exhibited by the mafia was unbelievable. Kevin Costner starred as a law enforcement agent tasked with responsibility of bringing down the mafia. That was a tall task that resulted in the death of at least three of his friends and threats against his own family. It is not truly a work of fiction as it was based on the 1957 autobiographical memoir of Elliot Ness. The Irony of the name is that it was used in the film to refer to a special team of agents handpicked by him for their incorruptibility, but today the word has more of a negative connotation. Yes, social anthropologists know of the Indian outcasts called The dalits who have been around for generations perpetuated by the country's rigid caste system.
What does this have to do with present day Nigeria you may ask? Be patient with me, No matter your political views, you will know by now that there are some sacred cows or untouchables in Nigeria. If you try to touch them, they will bring you down eventually. If not today, maybe tomorrow, but eventually. They will find your weakness (which we all have) and use it against you. There are sometimes untouchables in small organizations, but our focus is on the untouchables in this our beloved country Nigeria.

You may use the word cabal to refer to these "untouchable", but I still have not become accustomed to using it. It simply refers to a group of people that can do what they want without any fear of punishment.

Some people belong to the untouchable class for only a period of time after which their old untouchable friends now "touch" them to the former's detriment. It could apply to a former governor that fought zealously for his people to get more derivative funds, only to find himself in a foreign prison after his former clique members did not like how far he was going.

While I was employed in a Nigerian "entity" I encountered some untouchables. They had extorted money from people under them and when I came on board and was unwilling to play by their rules, my contract was conveniently not renewed. So, sometimes the untouchables can invite you to join, but you must play by their rules. If you chose to fight them, you may sometimes win, but may end up like the famous retired boxing champion, walking around with Parkinson disease induced by the many head blows you sustained while fighting and supposedly "winning."

I was once told that if the oligarchy or untouchable do not want you in a position, but you are stubborn enough to insist on going there, they will give you something to keep you so busy that you will not even be thinking about that position you wanted. For example, if they do not want you as a governor, they could send an anti-graft agency (name withheld) after you. You will be so busy fighting for your life or freedom that government house will be the least of your worries. After I heard that, I started wondering if that is what happened to a former south-south governor. Since I am not one of the untouchables, I could not answer. As the comedian Gordon's will say "the ministry continues."

Additionally, I was recently reflecting on the case of a former CJN and PCA. One is quietly enjoying retirement while the other is still asking to be reinstated after supposedly being cleared of ethics violation albeit too late. There used to be a famous expression from an old play that "the bull frog that tries to rival the size of an elephant will burst." I don't believe the former PCA, former governor or former Chairman of the House Committee on fuel Subsidy were warned about that saying, unless they were deaf and thought they still belonged.
As was the case in the movie "Untouchables", we need courageous men & women who will fight these untouchables because as long as they have us by the jugular, this country will not get to where it is supposed to be. The untouchables stand in the way of our collective destiny. They block the path to our destination. Unfortunately, we cannot engage in the same type of "house-cleaning exercise" embarked on in 1979 by that handsome half-cast former West African military leader a few counties away from us because we are supposedly more "civilized" today and want the "rule of law" to rule us. To do that type of "house-cleaning" will also mean emulating Steven Seagal in his 1988 debut movie "Above the law" and I already told you that we want to be ruled by the "rule of law" or should I say governed by the "rule of law."

My brothers & sisters, the Holy book says that "weeping may endure for a night, but joy comes in the morning." So, if you are weeping because of the actions of the untouchables, be consoled knowing that the joy of their prosecution and downfall will come sooner than later.

It is quite interesting that I was able to write this article without mentioning any names, except for the Americans of course.

Think about it!

Prof. Alex Osondu Atawa Akpodiete is an author, Computer Scientist, Educator, Consultant, retired lawyer, Political Analyst & Social commentator. He has lectured Law, Ethics and Security & Intelligence Studies at the University level here in Nigeria and US. He was also certified to teach Computer Science and Mathematics by the State of Florida USA. He currently divides his time between Nigeria and USA where he runs an international consulting firm. Contact him on 08138391661 or [email protected], & [email protected] He is also on Facebook and you can follow him on Twitter.
Disclaimer:

"The views/contents expressed in this article are the sole responsibility of

Prof. Alex O. Atawa Akpodiete, Esq.

and do not necessarily reflect those of The Nigerian Voice. The Nigerian Voice will not be responsible or liable for any inaccurate or incorrect statements contained in this article."
Articles by Prof. Alex O. Atawa Akpodiete, Esq.